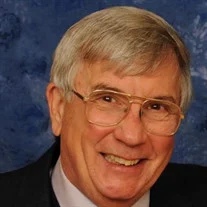 Keith Lee Jewell died peacefully on March 11, 2023, after a short illness in Statesville, N.C. He was born July 29, 1943, in Washington, D.C., to Adrian Lee Jewell and Margaret Strong Jewell.
He is survived by his wife of 40 years, Lorren Jewell; and his stepsons, David Roth and Richard Roth, and their families. Keith was the director of the Office of Photography in the U.S. House of Representatives for 30 years and a veteran of the U.S. Marine Corps. He loved photographing people, especially his grandchildren, sailing on the Chesapeake Bay, and serving at his church.
The funeral service will be held at 10 a.m. on Saturday, March 18, at Grace Presbyterian Church, 4012 Birdsville Road, Davidsonville, Md. There will be a graveside service following at Vale United Methodist Church, 11528 Vale Road, Oakton, Va.
The family would like for those who wish, memorial contributions may be made to the Dementia Society of America, www.dementiasociety.org, P.O. Box 600, Doylestown, PA 18901.
Nicholson Funeral Home in Statesville, N.C., and Kalas Funeral Home & Crematory in Edgewater, Md., have the honor of serving the family.