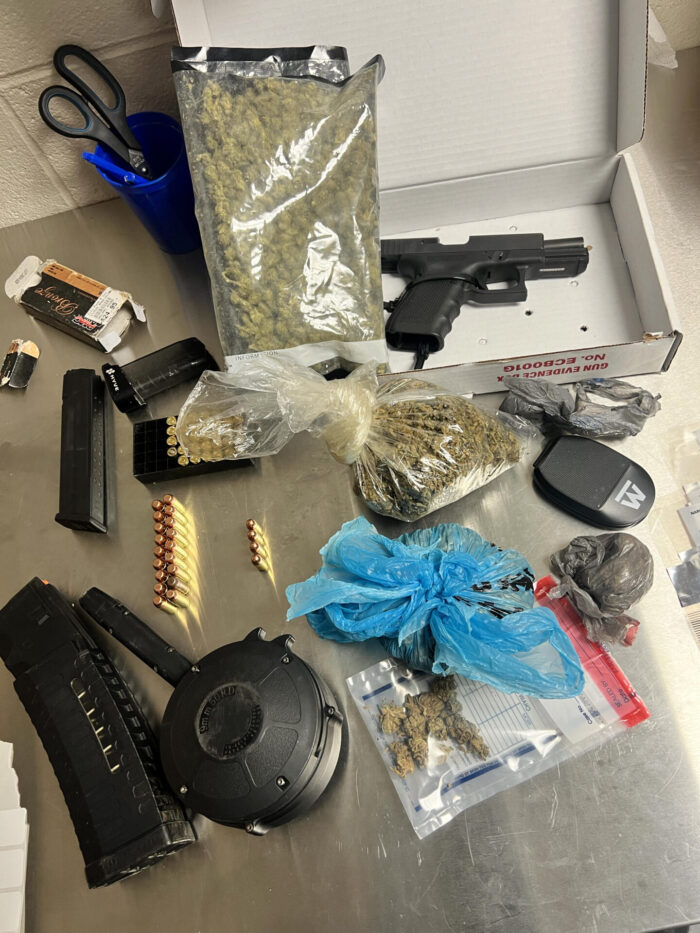 FROM STAFF REPORTS
A Statesville teen face gun and drug charges as a result of a collaborative effort by the Statesville Police Department and N.C. Probation & Parole.
On Monday, officers worked with probation personnel to located a 15-year-old at a home in the 400 block of E. Sharpe Street in Statesville, according to an SPD news release.
After making contact with the residents, SPD officers observed the presence of marijuana and drug paraphernalia in a common area of the residence, police said.
Officers secured the residence and obtained a search warrant for the premises, according to the news release. During the execution of the warrant, officers discovered a substantial amount of marijuana and a stolen firearm inside a bedroom within the residence, police said.
The 15-year-old juvenile was taken into custody at the scene and charged with multiple offenses, including Felony Possession of Marijuana, Possession with Intent to Sell and/or Deliver Marijuana, Possession of a Firearm by a Minor and Possession of a Stolen Firearm
A secured custody order was obtained for the juvenile, who was then transported to the Alexander County Juvenile Detention Center.
The stolen firearm was confirmed to have been reported missing to the Charlotte-Mecklenburg Police Department.
The Statesville Police Department's Violent Crimes Unit is actively investigating this incident. Anyone with additional information related to this case is encouraged to contact the Statesville Police Department at 704-878-3515.