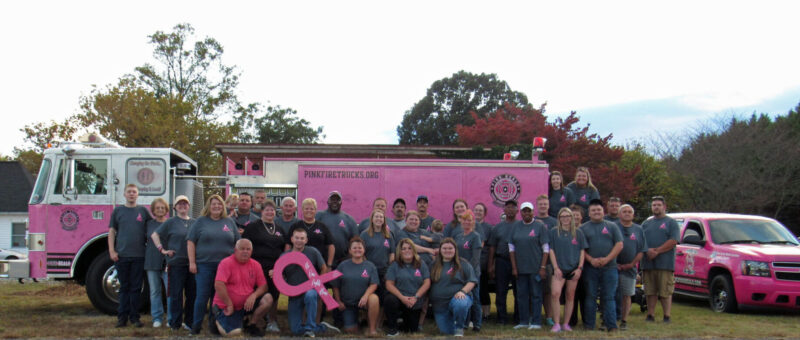 Special to Iredell Free News
The Stony Point Volunteer Fire Department recently held its 16th Annual Cruise-In. This year's theme was "No One Fights Alone" with the department showing supporting breast cancer awareness. There was a great display of cars, trucks and motorcycles in the department's parking lot. Keeping with the theme the Pink Heals Foothills North Carolina Chapter Pink Fire Truck "Barbara" was on displayed.
This year's Cruise-In T-shirt was gray and featured the theme "No One Fights Alone" in pink letters along with a pink fire hose ribbon in honor of breast cancer over an American flag with a pink stripe. A pink fire hose ribbon was also featured on the front with the date.
In lieu of an entry fee, the SPVFD accepted donations of care items for tote bags to be given to cancer patients. Donated tems included small puzzles books, devotional books, journals, ink pens, lotion, Chapstick, small throw blankets, socks and toboggans. There was overwhelming support from the cruisers and guests.
BBQ sandwiches and hot dogs with all the trimmings were served. Abby's Shiver Shack sold shaved ice. There were also cake walks. The DJ for the event was Matthew Gibson. A cash raffle was held with half of the proceeds going to the department for projects and the other half being split between two winners who wanted to remain anonymous.
Awards

Specialty awards were given to cruisers and voted on by the SPVFD Auxiliary, SPVFD Firefighters, and the spectators. This year's award winners were:
♦ Auxiliary Choice Award: Chris Dockey of Stony Point with his black 1957 Chevrolet Bel-Air;
♦ Firefighter Choice Award: Mark Wilson of Troutman with his green 1970 Ford Mustang Boss 302; and
♦ People's Choice Award: Martha Bentley of Taylorsville with her teal 1951 Chevrolet Sedan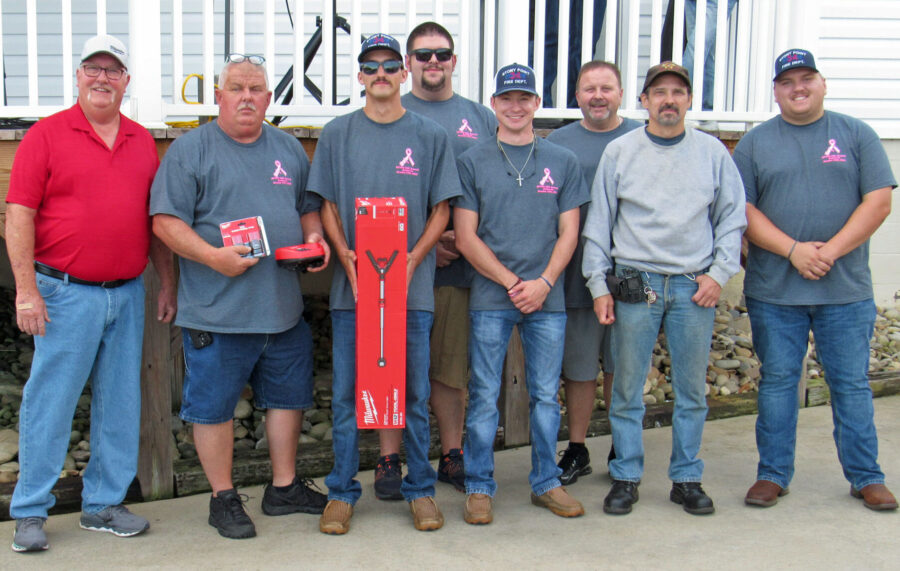 The SPVFD expressed its appreciation for all those who donated desserts, including New Beginnings Church and The Dairy Bar. The support of all the supporters was greatly appreciated.
Plans are already in the works for the SPVFD to host their Seventeenth Annual Cruise-In in October 2024.