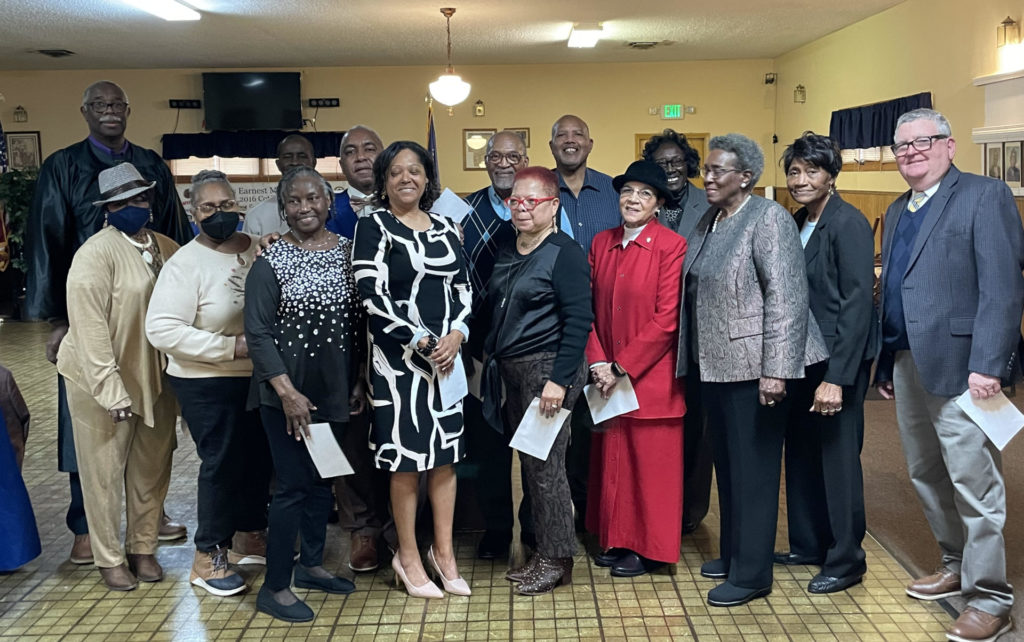 FROM STAFF REPORTS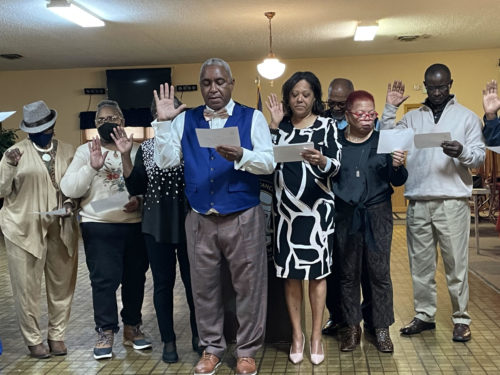 Newly elected officers and executive committee members of the Statesville Branch NAACP were sworn in Sunday afternoon during the civil rights organization's monthly meeting.
Officers for 2023-2024 are President Todd Scott, First Vice President Leon Ijames, Second Vice President Doug Hendrix, Secretary Debra Turner Bailey, Assistant Secretary Marlene Scott, Treasurer Dorothy Woodard and Assistant Treasurer Lena Grady.
Executive committee members are Lizzie Barber, Ruthie Darty, Amelia Imes, William Jones, Skip McCall, Debra Moore, Leslie Morrison, Derek Morrison, Donald Renwick, Gay Shaver, Jessie Summers and Ryan Turner.
State of the Branch Address
President Scott delivered the annual State of the Branch, calling 2022 a "challenging and engaging" year for the local organization.
"Although we experienced frustrations, setbacks and hard decisions, we remained steadfast in our fight, our support and our mission!" he said.
The mission of the National Association for the Advancement of Colored People is to ensure the political, educational, social and economic equality of rights of all persons and to eliminate racial hatred and racial discrimination.
Among the accomplishments Scott highlighted were:
♦ Hosting a Black History Program;
♦ Working with city officials in the hiring process for a new police chief;
♦ Participating in the Good Friday Peace March;
♦ Partnering with the Iredell Arts Council and City of Statesville Recreation and Parks Department to paint the basketball court at Kimbrough Park;
♦ Sharing concerns with city council members, county commissioners and school board members;
♦ Successfully lobbying the Statesville council to name the new Statesville Fire Department station in honor of former Statesville Branch NAACP President William T. "Woody" Woodard;
♦ Supporting and sponsoring youth programs and faith-based events and organizations such as the Boys & Girls Club of the Piedmont and Speak Life and Live, and Crosby Scholars;
♦ Organizing and sponsoring the annual Stop the Violence event as well as a voter registration drive; and
♦ Supporting active-duty military personnel and veterans, including providing homeless veterans with shelter, food, clothing and transportation
The Statesville Branch, Scott explained, also continued its efforts to investigate, mediate, reconcile and support citizens with complaints related to discrimination.
"We will continue to stand up to fight injustice and eradicate discriminatory practices in our communities," he said.
2023 Goals and Actions
By unanimous vote, members adopted a detailed list of goals for the year. Specific actions are aimed at eliminating segregation and other discriminatory practices in public education; empowering members and the community to have reciprocity in economic, social and political arenas; and seeking to eradicate discrimination in all aspects of the criminal justice system.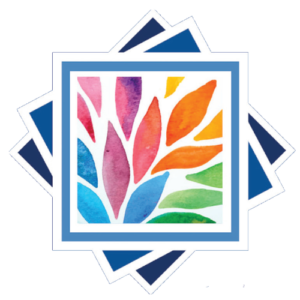 Stay Connected
Sign up for our free daily Email Edition HERE.