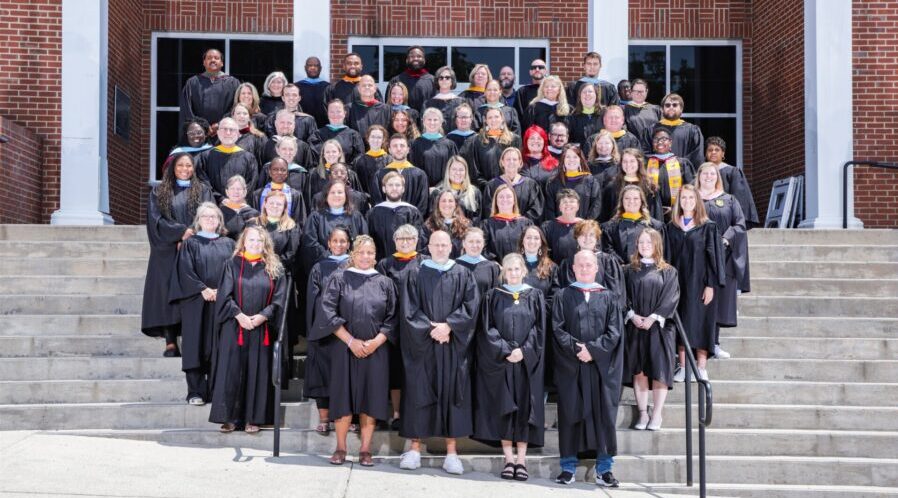 BY MIKE FUHRMAN
As Statesville High School Principal Chad Parker works to improve the school's reputation, bolster student outcomes and rebuild community connections, he has a group of powerful allies and partners.
More than 20 Statesville High School graduates are currently working alongside Parker at their alma mater. These former honor graduates, state champions and yearbook editors are now gifted teachers and dedicated coaches. Several are second generation teachers and alumni.
And, according to Parker, they are making a difference.
"There's a lot of history and a lot that goes with saying you are a Statesville graduate. Those who have come back want it to mean something for today's graduate like it did for them," Parker said.
News accounts of on-campus fights and assaults and lockdowns in recent years as well as disparaging comments made by Iredell-Statesville Schools Board of Education members about Statesville High School have not helped the school's image.
Those incidents and comments, Parker said, have overshadowed the great work happening at the school every day.
"The vast majority of our kids are going to class," he said. "They are doing the things they are supposed to do. They're doing great things. Unfortunately, the negativity of that one-off incident overshadows some of the great things our kids are doing."
The alumni who have returned to campus to teach and coach all embody the school's mantra: "Once a Greyhound always a Greyhound."
Parker, who started teaching at the school in 2006, said the attraction to Statesville High is difficult to explain.
"I don't think you can ever quantify it or put your finger on it or give it a name. This place has the ability to get in you. When you're not here, you tend to find your way back," he said. "There's a certain draw to Statesville High School. I think it's the history. I think it's the connection we used to have to the community, and that we are rebuilding with our community."
Here's a look at a few Statesville High alumni who found their way back to the school:
'My goal is to offer a fresh perspective'
Melvin Nesbit Jr. has served in the U.S. Navy, earned his master's degree in business administration, and worked in the corporate world.
Today, he's honored to be the varsity men's basketball coach at his alma mater, Statesville High School.
"I was driven by a deep desire to contribute to the community that raised me, while also trying to restore Statesville basketball to its former glory," said Nesbit, who accepted his position in 2022, two decades after graduating from Statesville High.
His parents and siblings are also proud Greyhounds, and Nesbit continued to follow Statesville athletics even when he wasn't living in the area. He wants to help bring back the glory days.
But winning ballgames is only part of what motivates Nesbit.
"I'm passionate about mentoring the community's youth," he explained. "My goal is to offer a fresh perspective and guide these kids toward new paths."
He has not been disappointed.
"So far my experiences at SHS have been great," Nesbit said. "Administration has been very helpful, and they know how dedicated I am to getting things on track. The kids have also been great. They have been respectful, teachable, and coachable.
"They want to be better and do better, and so far are buying in and putting in the work to be great," he added.
'We are in a really good place'
Chandice Heath's life has come full circle. She remembers a writing prompt her English teacher, Patricia Hall, gave when Heath was a 10th-grader at Statesville High. The students were required to write about where they expected to be in 10 years.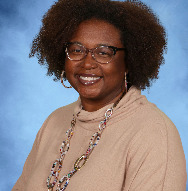 Heath's prediction turned out to be fairly accurate – she wanted to be a journalist or a high school English teacher and cheer coach, a position she took at her alma mater in 2018, 21 years after she graduated.
"When I saw a position at SHS was available, I applied, interviewed, and accepted the position."
She knew that's where she was meant to be.
"When I returned to these hallowed corridors, it felt like home," she said. "It still does. I love my school. I love my students. I want to teach them how to be strong readers, thinkers, and writers. I want them to be good people. And I want to instill in them the love of the Blue and Grey."
Teaching at Statesville High, Heath said, has its ebbs and flows just like any other school. But she believes her alma mater is trending up.
"We had to get consistent leadership and dedicated teachers," she said. "I think we are in a really good place. We had a phenomenal open house that showed strong support from parents and the community. I am excited about the new school year."
'We have some amazing students'
Leslie Rucker graduated from Statesville High in 2003. She returned as a guidance counselor in 2014.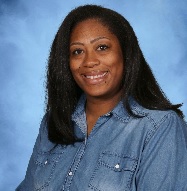 "I was motivated by the opportunity to work at the best school in Iredell County. As a former Greyhound, there is nothing better than coming back home and working with our youth," she said.
Rucker describes her position as "challenging and rewarding."
"No two days are the same," she explained, "and I am busy from the time I walk in until the time I leave. We have some amazing students, and being there for them is what I love most about working at Statesville High School."
'I wouldn't want to be anywhere else'
Helen McDonald's career path has been an adventure. She's served as a Navy surface warfare officer, worked on a fishing boat in Alaska and has been part of the staff in the Pharmacy Department at Wake Forest Baptist Medical Center.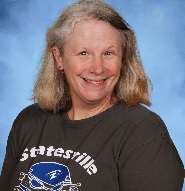 None of that, she said, measures up to working as a science teacher at her alma mater.
From 1971-1999, McDonald's dad coached and taught history and driver's education at Statesville High. While in town visiting her parents in 2013, she went by the school just to see if they were hiring.
"They were doing interviews that afternoon, so I put together my resume, went in and got the job," she said.
She's never regretted her career path.
"Other than being a mom, I've not done anything else that is more rewarding, more heartbreaking, more frustrating, more thrilling, more fulfilling than being a teacher at Statesville High School," she explained.
"This is my 11th year here, and although I've been offered positions at other schools, I wouldn't want to be anywhere else. Despite what the rest of the county may think about our students, I know for a fact that they are hard-working, are smart and are just as amazing (if not more so) as the kids at other schools!"