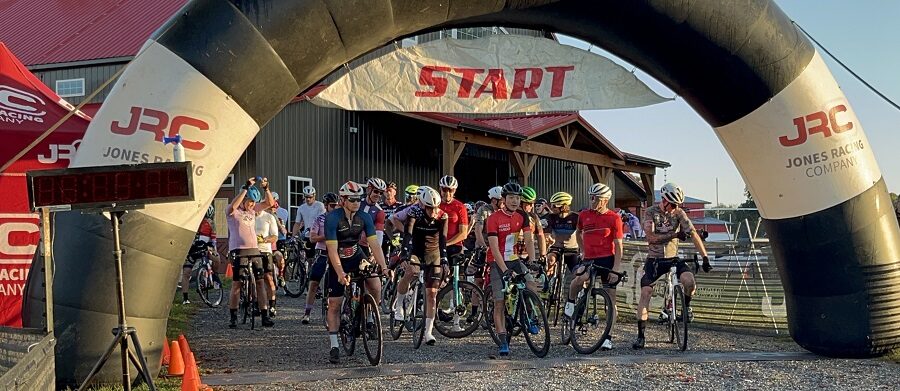 Special to Iredell Free News
On a beautiful autumn Friday afternoon, Purple Heart Homes kicked off its annual cycling fundraiser "Take That Hill" with a special meet-and-greet reception showcasing two Congressional Medal of Honor recipients at Southern Distilling Co. in Statesville.
The "Take That Hill Event" is a highlight of the organizations' annual calendar, aimed at both raising awareness and funds for the nonprofit's mission while celebrating the courage and sacrifices of our nation's heroes.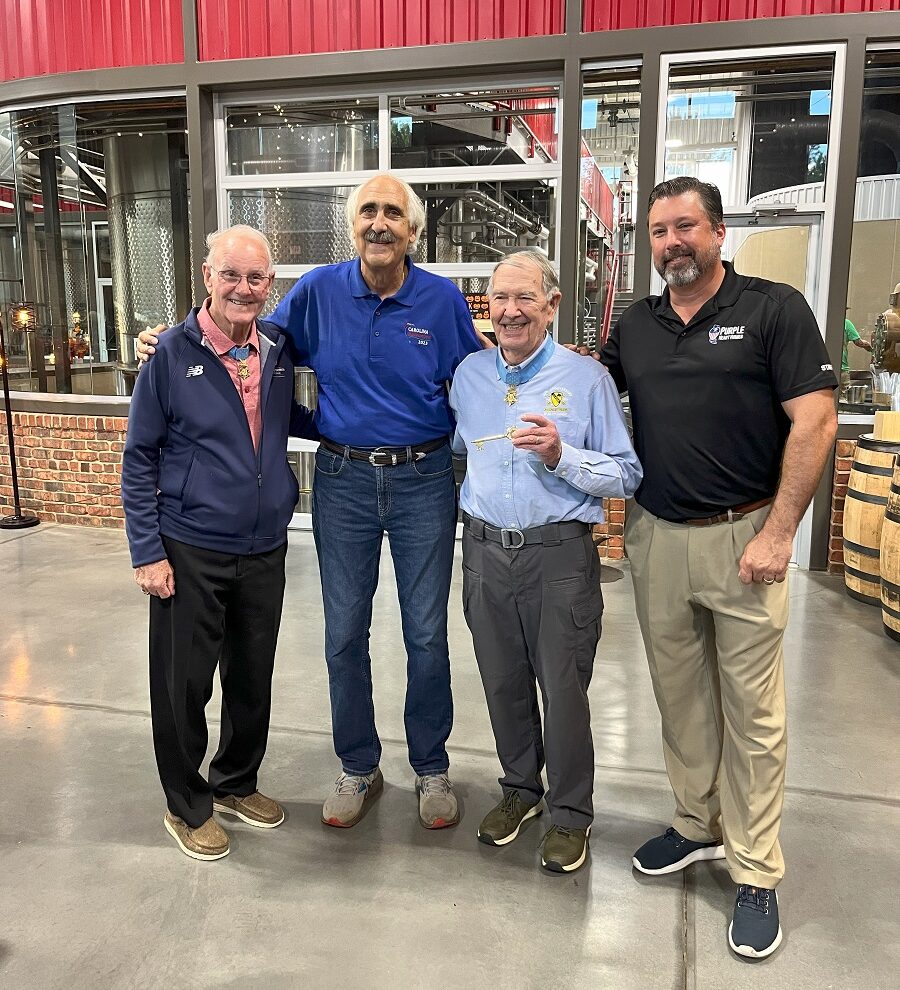 Robert Martin Patterson and Walter Joseph Marm Jr. were guests of honor.
Patterson, a retired United States Army Command Sergeant Major, received the Medal of Honor for his extraordinary actions during the Vietnam War. His fearless leadership under fire saved the lives of many fellow soldiers and exemplified the highest traditions of the U.S. military. Patterson's dedication to his country and his unwavering commitment to service have left an indelible mark on our nation.
Marm, a retired Colonel in the United States Army, was also awarded the Medal of Honor for his heroic actions during the Vietnam War. His courageous efforts under extreme combat conditions showcased the resilience and bravery that define our nation's finest warriors. Marm's story serves as a testament to the enduring spirit of our military heroes.
"Their presence underscores the importance of recognizing and supporting our veterans, and their incredible stories of valor will undoubtedly inspire all those in attendance," said John Gallina, CEO and co-founder of Purple Heart Homes.
Both Medal of Honor recipients signed books at the reception and spoke at Saturday's cycling event and mingled with riders and guests.
The fourth annual "Take That Hill" event, which kicked off Saturday morning at 8 a.m., was both a resounding success, raising awareness and funds for Purple Heart Homes' vital mission, and an inspiring day of reflection, tribute, and unity centered around cycling for disabled veterans.
A total of 147 participants from as far away as Alaska signed up to ride either a 35-, 60- or 80-mile race. Participants could also engage in a Workout of the Day led by Joe Baker of The Bakery or a Virtual ride on Wahoo RGT.
Brad Borders, VP of Community Outreach at Purple Heart Homes was the initial organizer of the event in 2020.
Take That Hill began with a small group of folks with a "completely stupid but not pointless idea" which due to the support of our community, has grown to an event that people save on their calendar, Borders said.
"Over $200,000 has been raised since 2020 to improve the lives of Veterans one at a time."
Also in attendance was the Iron Order Motorcycle Club Chapter from Creedmoor.
In addition to Southern Distilling, sponsors included Fox Sports, Wayne Brothers. The Velo Collective, EnergyUnited, blueharbor bank, United Federal Credit Union, Black Powder Coffee, Woody & Wilcox, BenchMark Physical Therapy, FrozenKups, Crossroads Cycling Company, Jakroo, Rewire, The Bakery and weeklyrides.com.
Purple Heart Homes
Purple Heart Homes is a 501(c)3 nonprofit organization founded in 2008 by John Gallina and the late Dale Beatty, two Iraq combat-wounded Veterans who started a mission to provide housing solutions for service-connected disabled and aging veterans and their families. Driven by the belief that no Veteran should be left behind, Purple Heart Homes, together with the community, is committed to ensuring quality of life solutions for Disabled American Veterans from all eras. Purple Heart Homes – Improving Veterans' Lives One Home at a Time.
Photo Gallery