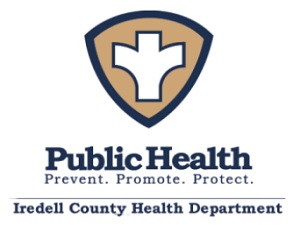 Special to Iredell Free News
The Iredell County Health Department has received a new shipment of the updated Pfizer COVID-19 vaccine, and will be making it available to the community starting Wednesday, October 11, by walk-in only at the Statesville Health Department, and Tuesday, October 17, at the Mooresville Health Department by appointment only.
The updated vaccine is a critical step in our ongoing efforts to combat the COVID-19 pandemic. It has been designed to target emerging variants and provide enhanced protection to individuals. It is recommended that everyone six months of age and older receive the updated vaccine.
The Health Department encourages everyone to speak with their physician about any concerns about contraindications with any current medications or medical conditions.
The Iredell County Health Department is committed to ensuring the safety and well-being of our community members. The staff has been working tirelessly to administer vaccines and provide essential healthcare services throughout this challenging time.
Unlike previous COVID vaccines, there may be an out-of-pocket cost associated with the updated COVID-19 vaccine.
The Iredell County Health Department accepts some insurances that will cover the cost of the vaccine, including Blue Cross Blue Shield, Cigna, Medicaid, and Medicare. The Health Department is unable to process claims with United Healthcare and Aetna insurance providers at this time.
Uninsured or underinsured individuals may be eligible to receive an updated COVID-19 vaccine at no-charge.
LEARN MORE
For more information, visit https://www.iredellcountync.gov/1455/Vaccine-Information or contact the Health Department at (704)-878-5300.