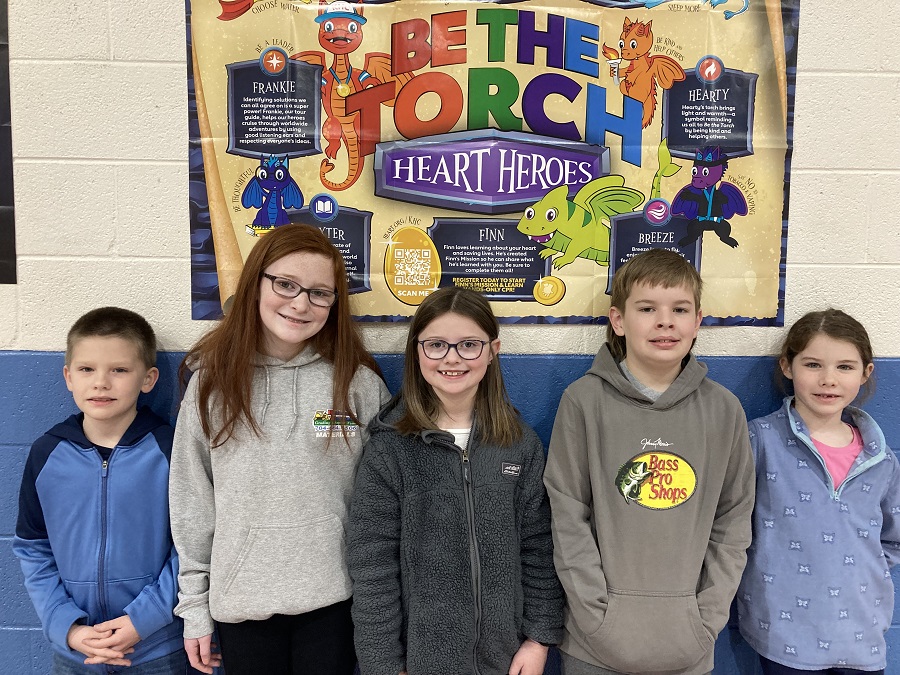 FROM STAFF REPORTS
Troutman Elementary School participated in the American Heart Association Kids Heart Challenge this year and raised $11,400 to help fund research and help children with special hearts.
This year's theme was "Be the Torch." The goal was to create a community of lifesavers by having 100 percent of TES students learning hands-only CPR. All students had the opportunity to view a training video and practice on CPR mannequins during PE class.
This activity is important because "anyone can help save a life," stated Physical Education Teacher Kim Koehler.
Families were also encouraged to visit the Kids Heart Challenge website.
During the fundraiser, students participated in fun games and exercises during PE while learning about how to take care of their hearts using messages from the Kids Heart Challenge Heart Hero Dragons.
The Fuel Up to Play 60 leadership team announced Heart Healthy tips and facts during morning announcements each day during February.
Knowing that a caring heart can lead to a healthy heart, Fellowship of Christian Athletes passed out candy and scripture cards to the staff. The school's top fundraiser for the third year in a row was Solara Ballentine.
"Healthy hearts and brains start at childhood! What a fun time watching our students learn to take care of their hearts while helping others who have special hearts," said physical education teacher and Kids Heart Challenge coordinator Donette Clendenin.
Photo Gallery