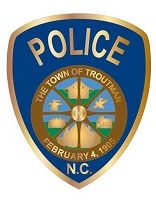 FROM STAFF REPORTS
The Troutman Police Department has apprehended one suspect and is searching for a second in last weekend's double shooting on Mills Avenue.
A 17-year-old Troutman resident, who has name has not been released, was taken into custody on November 7, according to a TPD news release. The teen is a student at South Iredell High School.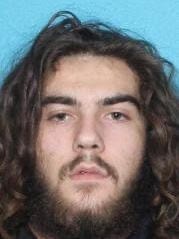 Authorities are searching for a second suspect, identified as James Richard Gann, 19, of Christofle Drive, Cornelius, in connection with the November 4 shooting.
Zachary Craig, 20, and Alexander Hipple, 18, were shot in the parking lot at 204 Mills Avenue after agreeing to meet two individuals there to sell them marijuana, police said.
According to the news release, after arriving at the location for the drug transaction, the suspects pointed firearms at the victims and demanded they hand over the marijuana.
When the victims attempted to leave by driving away, one of the suspects opened fire on the vehicle, police said. Hipple was struck three times and Craig once, according to the news release.
Hipple died as a result of the injuries he sustained.
Both suspects face the following charges: First-Degree Murder, Attempted First-Degree Murder, Assault with a Deadly Weapon With Intent to Kill Inflicting Serious Injury, Discharge a Firearm into Occupied Property Resulting in Injury, and Attempted Robbery with a Dangerous Weapon.
The 17-year-old suspect is being held in a juvenile detention center at this time.
Investigators have obtained warrants for Gann's arrest. TPD investigators and N.C. State Bureau of Investigation agents, with the assistance of Cornelius Police Department personnel, executed a search warrant at Gann's residence, but they have been unable to locate him.
Authorities believe Gann has fled the state, according to the news release. He is considered armed and dangerous.
Anyone with information on Gann's current location is encouraged to contact the Troutman Police Department at 704-528-7610. If you see Gann, call 911, police said.

Related
♦ Troutman police, SBI investigating double shooting on Mills Avenue
♦ Troutman police release names of victims in double shooting on Mills Avenue