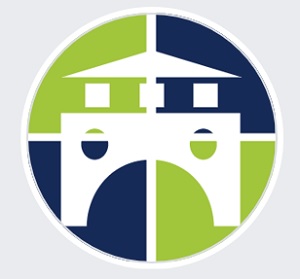 BY SHELLIE TAYLOR
The study at the Green Street Cemetery in Statesville has been one of the most important and rewarding projects I have ever been involved with. Last year, the Iredell County Public Library received a $20,000 grant from N.C. Humanities in order to fund a project that would include extensive research on the history of the cemetery and those buried at the grounds, as well as conducting a ground-penetrating radar survey to discover the number of burials.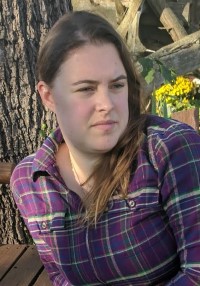 The library hired Omega Mapping Services to conduct the GPR survey, and the work was started at the end of March. Len Strozier, owner of Omega, came out with a positive attitude and the expectation of finding 300 to 400 graves. Based on his previous cemetery surveys, this was a reasonable expectation for an area of this size. However, after spending the first day in less than a quarter of the cemetery and exceeding the 300 mark, Len quickly came to realize that this cemetery would surpass any other cemetery he had surveyed.
Len Strozier's professionalism and passion for the job has been infectious. On March 28, the day the library announced that work would begin, Green Street was full of spectators and news media gathering information on this site. Len took the time to speak with everyone who approached him and explained how his equipment worked, how the job compared to other places he has surveyed, and the cultural significance of the work he performs.
Although he had to leave to fulfill prior obligations for other jobs, Len is expected to complete the survey in the coming weeks. Additional clearing of brush and trees also has to be completed before he returns in order for him to able to scan the property behind the old funeral home building. He expects to find another three to four rows of burials in what may have been used as a potter's field, or a burial place for people who could not afford plots in the cemetery.
While we wait for the clearing of brush and Len's return, library staff used some of the grant funds to purchase ten-inch metal bolts with a three and a half inch disc to install in place of the orange flags which indicate burials. The flags had to come down in order for City of Statesville crews to mow the grass and maintain the cemetery grounds. The bolts will be flush with the ground, allowing mowers to work properly without damaging markers. Even after the grass eventually grows over the bolts, they will still be identifiable by metal detectors. Now, every grave at Green Street has a marker. The library invited the community to participate in a program where they could help install these bolts. The program was a great success.
Library staff who attended the community service project included myself, Library Director Juli Moore, Assistant Director Amanda Cain, and Local History Librarian Joel Reese. Todd Scott, president of the Statesville Branch NAACP, was also there with some young men from his mentor group. Those boys worked incredibly hard for the entire duration of the program. City of Statesville staff, including Marci Sigmon of the Preservation Office and Statesville Mayor Costi Kutteh, also participated. Throughout the day several members of the community came out to chat, ask questions, and thank us for the work being done to the cemetery. It was overwhelmingly encouraging for all of us to hear the positivity that this project is bringing to the community and descendants of those buried at this site.
A few days before the community event Joel Reese and I joined Scott Stevenson in excavating the cemetery in search of buried stones and markers. We wanted to be able to share stories with the community about some of the people whose stones we found. Scott heads the committee at the Fourth Creek Cemetery in Statesville and has extensive knowledge of cleaning and repairing tombstones. He was able to give insight on how to safely dig for buried markers without damaging them and instructed us on how to adequately clean them so they are legible. Together, we unearthed four complete and five partial stones in two days. Some of these memorials haven't seen the light of day for decades.
The following is a list of names whose stones we have recovered:
– Estelle Cummins (1885-1925)
– Geneva Sarah Earnhardt (1885-1886), likely one of the first burials in the cemetery
– Zello Hampton (1877-1902)
– Richard Watts (abt. 1836-1939), oldest known person buried at Green Street
– John G. Gross (1882-1935)
– Maggie Bell Byrd (1893-1919)
– Arthur Bailey (dates unknown, this was a partial stone)
– Gracie Bailey (1879-1896)
– Lena Tomlin (1881-1899)
One of the most emotional discoveries for me was that of Lena Tomlin's stone. Lena died at the age of seventeen in 1899. I try to think about what I was doing at that age: graduating high school, preparing for college, working a part-time job, going to see the Harry Potter movies in theatres with my friends. Lena, being both Black and female at the end of the 19 century, would sadly not have had the same opportunities as I did, but I like to think she would have had friends in her neighborhood. Perhaps she attended one of the churches within walking distance of the cemetery. If she hadn't died prematurely, she could have been married and had a family. Being born in 1881, her parents and grandparents would have been born into a life of enslavement and finally granted freedom with the Emancipation Proclamation. Lena could have shared their legacy and heritage with a new generation. She could have lived through two world wars, possibly even had sons and grandsons serve in those conflicts. She would have been an old lady, but she could have potentially lived to hear Dr. King's "I Have A Dream" speech. I may never know what happened to take Lena from this life so soon, but she is one of many at Green Street who died young with their whole life ahead of them.
I had used Lena's name as an example in the Green Street program back in February because her name is listed on the WPA survey of 1939. That means that someone in 1939 viewed her stone and recorded the information. Her name on that list was the only proof we had for her being buried at Green Street. Because she died in 1899, there would have been no death certificate. We did not have death certificates in North Carolina until 1913. There were few obituaries and death notices for white people at that time in the newspapers, so finding them for African Americans is extremely difficult. Add to that Lena being a 17-year-old female when she died, and it is not surprising that there is no official report of her death in written records. To make matters even more challenging, Lena was born in 1881, so she would not have been listed in the 1880 census. She died before the 1900 census, and the only census on which she could have been listed (1890) was lost in a fire in 1921, leaving virtually no remaining records. Looking at Lena Tomlin's stone, I realized that I was looking at possibly the only documentation that proves she ever existed at all. This realization brought tears to my eyes, and I was overwhelmed with joy that we had found this stone. Lena can now be remembered.
On a personal level, this project started out as an interesting perk of my job. I love history, so I was excited to learn more about Statesville's African-American history, a subject that I was previously unfamiliar with. Friends and co-workers have named me the "Mistress of Cemeteries" for my love of graveyards and launching the countywide cemetery survey last year. I knew that studying a cemetery like Green Street would be right up my alley. However, I never thought I would become so attached to this project as I have. I've always believed that every burial is a story, but the stories at Green Street have been so much more powerful for me. This is partly because the stories are harder to find due to a lack of documentation. More importantly, these stories are special because they are unique and they truly matter to the community.
The next step in using the grant funds is to install a sign at the cemetery that will include not only the GPR map of the cemetery and its history, but all the names of the people we believe to be buried there. Of course, there is just no way to know the names of every soul buried here, but I believe that naming these people formally is the only way to really honor their memory. A community forum will be held in May at City Hall to receive input from the local residents on a design. I look forward to the other stories that will be discovered by our research.
If you are a descendant of anyone buried at Green Street or have knowledge of the Green/Garfield Street area's history, we highly encourage you to reach out and share that information with us. The more we know, the more we can preserve and share!
Shellie Taylor is the Local History Program Specialist at the Iredell County Public Library. She can be contacted at michelle.taylor@co.iredell.nc.us or 704-878-3090, Ext. 8801.