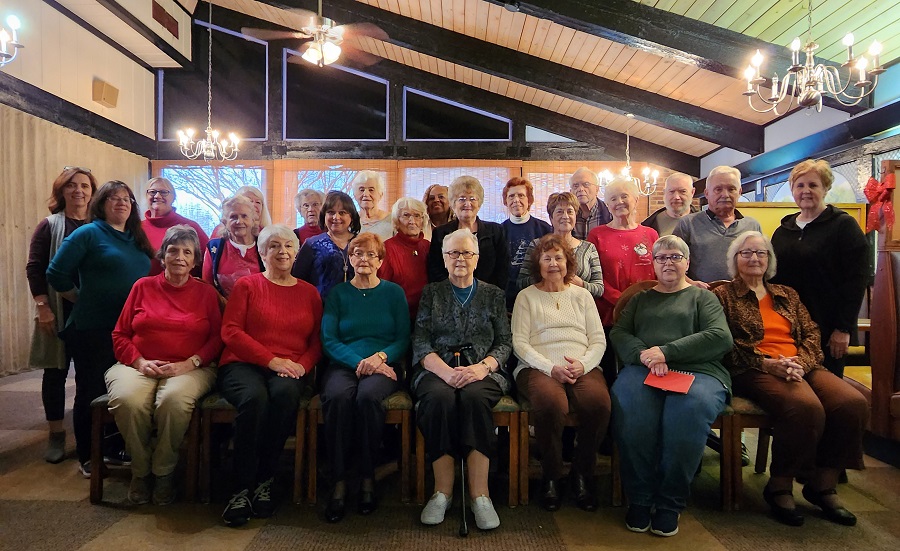 Special to Iredell Free News
The Sunshine Volunteers have generously donated $20,000 to Mitchell Community College to support students pursing a medical career. The donation came about in the wake of Davis Regional Medical Center management's decision to transform the facility into a specialty hospital providing inpatient behavioral health services.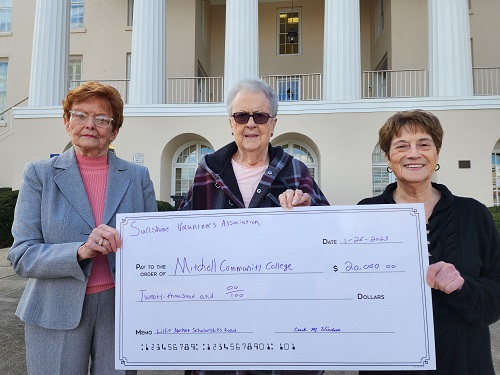 Although saddened by the loss of their organization within Davis Regional Medical Center, the Sunshine Volunteers decided to continue their legacy of giving through Mitchell's scholarship program.
"The donation is made in the name of Lillie Norket, who was a registered nurse and valued staff member of Davis Hospital for more than 60 years; the donation will establish a scholarship fund for students pursuing a career in the medical field," the Sunshine Volunteers said in a statement.
The Sunshine Volunteer Association originally established a scholarship program in 1988 to honor Lillie Norket, but now that legacy will continue at Mitchell Community College.
The Sunshine Volunteer Association has been an integral part of a longstanding history with Davis Regional Medical Center. In addition to providing scholarships, the Sunshine Volunteer Organization offered cozy blankets for children in the ER, comfort bears for hospitalized children, baby caps for newborns, and presents for patients in the hospital on Christmas Eve. Funding for the Association's humanitarian efforts was made possible through donations, memorials and profits from the hospital's volunteer gift shop and special event sales.
"We are honored that the Sunshine Volunteers have entrusted Mitchell with carrying on their philanthropic efforts in the community," said Dr. Tim Brewer, president of Mitchell Community College.
Donations from the Sunshine Volunteers will support the following areas: Associate Degree Nursing, Paramedic to RN Bridge Program, Health Information Technology, and Medical Assisting.