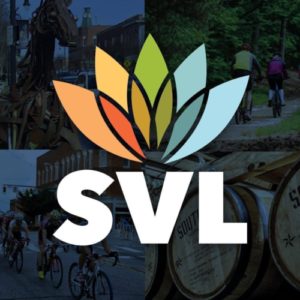 Special to Iredell Free News
Domestic and international visitors spent $367.9 million in Iredell County in 2022, an increase of 12.8 percent from 2021. The data comes from an annual study commissioned by Visit North Carolina, a unit of the Economic Development Partnership of North Carolina.
The tourism industry has a significant impact on Iredell County's economy. With over 2,335 individuals employed directly in the travel and tourism sector, tourism provides not only memorable experiences for visitors but also livelihoods for local residents.
The $91 million in total payroll generated by the tourism industry circulates through local businesses, supporting families and fostering growth. Equally impressive is the $14.2 million in state tax revenue and $11.9 million in local taxes, generated from both sales and property tax revenue.
"As we reflect on these remarkable figures, we're reminded that behind every dollar spent is a story of exploration, connection, and discovery," said Cindy Charlton Sutton, executive director of the Statesville Convention & Visitors Bureau. "Together, we continue to build a thriving destination that not only captivates the hearts of visitors but also uplifts the dreams of our own citizens.
"Here's to another year of embracing the boundless opportunities that tourism brings to Iredell County — and to the partnerships that make it all possible," Sutton added.
Highlights
Tourism impact highlights for 2022:
♦ The travel and tourism industry directly employs more than 2,335 in Iredell County.
♦ Total payroll generated by the tourism industry in Iredell County was $91 million.
♦ State tax revenue generated in Iredell County totaled $14.2 million through state sales and excise taxes, and taxes on personal and corporate income.
♦ About $11.9 million in local taxes were generated from sales and property tax revenue from travel-generated and travel-supported businesses.
These statistics come from the "Economic Impact of Travel on North Carolina Counties 2022," which can be accessed at partners.visitnc.com/economic-impact-studies. The study was prepared for Visit North Carolina by Tourism Economics in collaboration with the U.S. Travel Association.