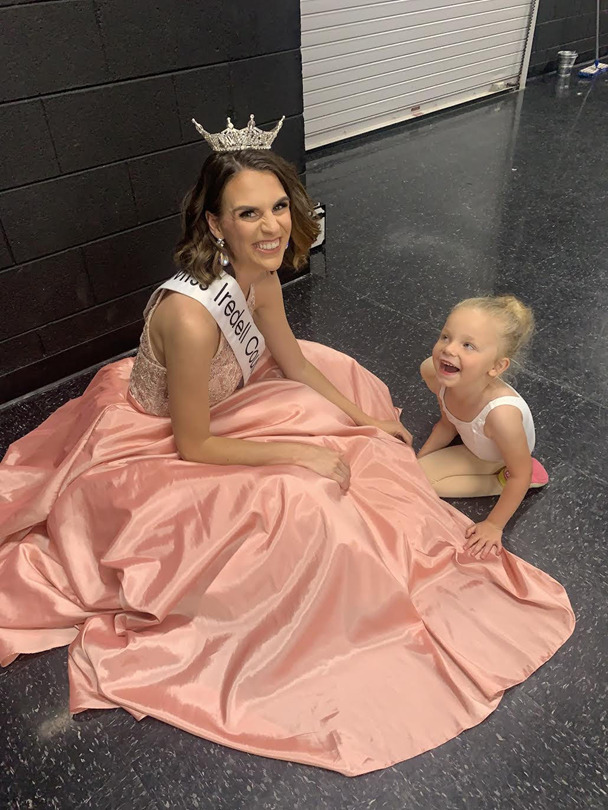 Special to Iredell Free News
Hannah Harvey's reign as Miss Iredell County drew to a close on November 11 when she crowned her successor Jamie Logan.
To say that it was a busy year for Harvey would be a mild understatement. She dedicated countless hours to serving her home community, spreading love and promoting literacy.
"Hannah has been an amazing role model to our youth not only being Miss Iredell County but being an elementary school teacher," Pageant Director Ryan Pegarsch said. "Her heart is for service and she has shown that with her dedication to appearances and being a national ambassador for Global Game Changers.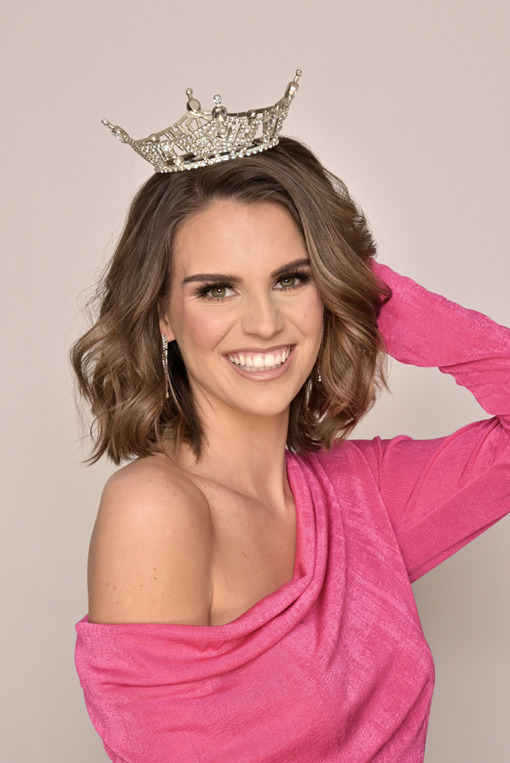 "We were very fortunate to have Hannah as our first Miss Iredell County within our organization. She has set the standard very high for the next Miss Iredell County," he added.
Harvey made more than 75 appearances as Miss Iredell County while juggling the demands of being a full-time teacher. She also coaches The Fit Girls Club, sponsors the Drama Club, and tutors three days a week after school.
From visiting elementary schools and nursing homes to speaking at the Iredell County Longest Table event and judging a gingerbread house competition for seniors, Harvey's schedule was packed. She mingled with pilots at the 2023 Carolina BalloonFest and helped out with fundraisers for North Iredell High School and the Statesville Woman's Club. She also participated in Christmas parades, tree lighting ceremonies and performed at a holiday concert.
In addition, Hannah spent a memorable day with Iredell County Special Olympians at the first swim invitational at the YMCA. She timed races, had pictures made with athletes, and presented awards to athletes from three counties.
There was not much time for reminiscing after Harvey crowned her successor. She made a presentation to the N.C. State Board of Education on November 13. In December, she will be filming a series of training videos for The Global Game Changer Foundation.
Hannah is grateful for the support of her sponsors — Global Game Changers, D'Laney's Bar and Grill, Statesville City Motors, Fairview 66, The Blumm Family, Wooten Jewelers, GG's, Vanilla Bean Coffee Shop, The Gaither Family, Roots Outdoors, The Watering Hole, Donald Latham Photography, Hannah Langley Photography — and a long list of family and friends.
After her top-15 finish in the 2023 Miss North Carolina Pageant, Harvey plans to compete and qualify for the 2024 Miss North Carolina competition in June. She has received $20,000 in scholarships from the Miss North Carolina Scholarship Pageant.
Photo Gallery