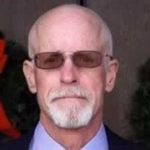 Mr. Beecher Tate Denton III, 64, of Mooresville, N.C., died Monday, November 18, 2019, at Iredell Memorial Hospital. He is survived by his mother, Betty Denton; sons Ryan and Brandon Denton; a daughter-in-law, Elisabeth Denton; and two granddaughters.
Condolences may be sent online to the family to www.nicholsonfunerals.com.
Memorials may be given to the benefit of the family and directed to Nicholson Funeral Home, 135 E. Front Street, Statesville, NC 28677.
Nicholson Funeral Home is serving the family.