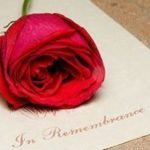 Cynthia Mayberry Trivette, 60, formerly of Statesville, N.C., passed away Wednesday, November 27, 2019, at New Hanover Medical Center in Wilmington, N.C. Born in Guilford County, N.C., on November 10, 1959, she was the daughter of the late Sherrill Mayberry and Phyllis Morrison Mayberry.
Cynthia worked with Walmart until she became disabled.
In addition to her parents, she was preceded in death by many aunts and uncles. She is survived by several cousins. A graveside service will be held Thursday, December 5, 2019, at 2 p.m. at New Sterling ARP Church Cemetery by Rev. Bobby Henderson officiating.
Bunch-Johnson Funeral Home is serving the Trivette family.