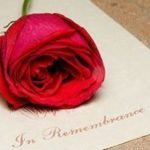 Daeng Sayavong, 97, of Cleveland, N.C., passed away on December 3, 2019, at his home. He was born on March 1, 1922, in Laos. In addition to his parents, he is preceded in death by a child, Sysavath Sayavong.
He is survived by his children, Mona Sayavong, Melly (Saubanh)Sayavong, Kikeo (Temta) Sayavong, Somboun (Ratbana) Sayavong, Phoumy Sayavong, Orady Sayavong, and Bounthavy (Chanthy) Sayavong; and 25 grandchildren.
Cavin-Cook Funeral Home and Crematory, Mooresville, is serving the Sayavong family. Condolences may be sent to the family at www.cavin-cook.com.