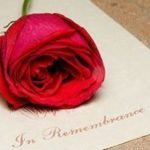 David Arnold Hauck, 63, of Troutman, N.C., passed away unexpectedly on Tuesday, November 19, 2019, at Davis Regional Medical Center in Statesville, N.C.
Mr. Hauck was born on February 11, 1956, in Milwaukee, Wis., and was the son of late Iris Moss. He was a graduate of Rice Lake High school and served in the U.S. Army. He was a member of New Song Church in Cornelius, N.C., and on June 16, 2018, he married Cynthia Young. He enjoyed woodworking and watching football. His favorite team was the Green Bay Packers.
In addition to his wife , he is survived by two sons, Eric Hauck and Scott Hauck, both of Wisconsin; stepson, David Varnado of Maryland; four grandchildren, Dawson, Brady and Isabella Hauck and Marqueal Mills; along with 11 siblings.
A Memorial service will be held Wednesday, November 27, 2019, at Troutman Funeral Home Chapel from 5 to 6:30 p.m. Burial will follow in the National VA Cemetery in Salisbury, N.C. Online condolences may be sent to the family at www.troutmanfuneralhome.com
Troutman Funeral Home is serving the family of Mr. David Hauck.