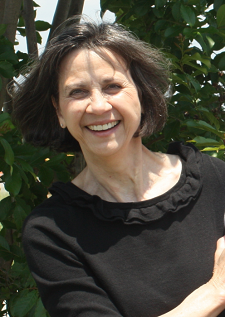 Mrs. Sandra Kay McCoy Van Hoy, known to friends and family as Sandy, passed away peacefully at the age of 68 at Gordon Hospice House in Statesville, N.C., on Tuesday, November 26, 2019, due to complications from a long-term illness. Born on June 25, 1951, in Statesville, Sandy was the youngest child of Sarah Kathleen Fox McCoy and William Coyte McCoy. She started her education at Cool Spring School, graduated from North Iredell High School and attended Mitchell College. For several years, Sandy worked in various administrative roles with Iredell Home Health.
In 1971, she married Albert Young Van Hoy, son of Anna Lou and the late A.Y. Van Hoy, and they made their home in Olin. Sandy was known for her kindness. She was the type of woman who would write a thank you note to someone thanking them for their thank you note. She was a devoted mother to her only daughter, sitting through countless plays, dance recitals and school functions. Her kindness took on a new life with the arrival of her grandsons, and there was never a visit without a bag of their favorite treats, never a holiday that went without acknowledgement, never a moment that she was not showering them with unconditional love through prayers, words and deeds.
A woman of unwavering Christian faith, Sandy was a 39-year cancer survivor. She served as an inspiration to many for her fighting spirit and unwillingness to give in even when the medical odds were clearly against her. She was preceded in death by her son, Adam Young Van Hoy; her mother, Kathleen McCoy; her father, Coyte McCoy; and her mother-in-law, Anna Lou Van Hoy; as well as a nephew, Jay McCoy; and two brothers-in-law, Kip Hale and Darryl Addis.
Sandy is survived by her husband of 48 years, Albert; her daughter, Carrie Currie; son-in-law, Joe Currie; and two grandsons, Jacob and Carter Currie. Also surviving are two sisters, Linda Stikeleather (Johnny) and Judy Kennedy (Max), as well as one brother, Johnny McCoy (June). Throughout her life, Sandy was supported and loved by her husband's family, including Steve Van Hoy (Carole), Sylvia Hale, Sue Gaither (Tommy), Kay McKnight (Tom), Joan Addis, Bryan Van Hoy (Jane) and Clint Van Hoy (Dee). She was also blessed with numerous nieces, nephews and dear friends.
The family would like to thank Dr. Andy White of Statesville, as well as the nurses and doctors at Forsyth Medical Center and Gordon Hospice House for their compassion and care. A private celebration of life will be held when the weather is warmer because Sandy hated the cold!
In lieu of flowers, the family requests donations in her honor to charities that were near and dear to her heart, including Gordon Hospice House in Statesville, Operation Christmas Child and the American Cancer Society.
Troutman Funeral Home is serving the family of Mrs. Van Hoy. Online condolences may be made to the family at www.troutmanfuneralhome.com