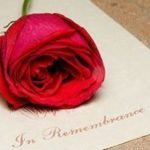 Edna Meadows McLain, 94, of Hiddenite, N.C., passed away at her residence on Tuesday, November 19, 2019. She was born in Alexander County on Friday, September 25, 1925, to the late Thomas Newton Meadows and Mattie Ola Bruce Meadows.
In addition to her parents, Edna was preceded in death by her husband, Robert (Pack) McLain; one daughter, Vicki M. Jenkins; three brothers, Arthur, Glady and Wayne Meadows; and two sisters, Cleo Hendren and Pauline Meadows.
Edna is survived by one son, Robert Paul McLain (Brenda) of Hiddenite; three grandchildren, Joel Jenkins (April) of Taylorsville, Carrie Lackey (Andy) and Kellie Thorneburg (Barry), both of Hiddenite; seven great- grandchildren, Morgan, Madeleine and Kendall Jenkins, Allie and Myla Lackey, and Kayden and Kylee Thorneburg; and one sister in-law, Ann McLain.
A Graveside Service will be held Friday, November 22, 2019, at 11 a.m. in the Fairview Baptist Church Cemetery. The Rev. Durant Barr will officiate. The family will receive friends on Thursday, November 21, 2019, at the home of Edna McLain, 2855 Sharpe Mill Road, Hiddenite, NC 28636 from 6 to 8 p.m.
Memorials may be made to Fairview Baptist Church, P.O. Box 9, Hiddenite, NC 28636 or Tabernacle Baptist Church, P.O. Box 740, Stony Point, NC 28678.
Chapman Funeral Home is serving the family.