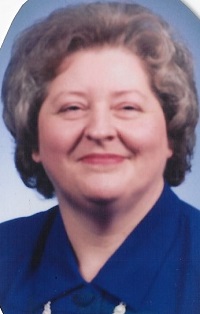 Gloria Jean Dancy Martin, 72, of Statesville, N.C., passed away December 7, 2019, at her residence.
Born January 30, 1947, in Wilkes County, N.C., she was the daughter of the late Carr and Flossie Souther Dancy.
Gloria graduated from Wilkes Central High School, Class of 1965, and Davis School of Nursing in 1969 and married Johnny on September 13, 1969. She retired from Davis Hospital in 1994 with 28 years of dedicated service as an RN.
Gloria was a member of South River Baptist Church and a member of the Corner Stone Sunday School Class. Her hobbies included reading and organizing family albums.
In addition to her parents, she was preceded in death by six brothers, Pressly Dancy, Clate Dancy, Buck Dancy, Isaham Dancy, William Dancy, and Elmore Dancy; and two sisters: Pearl Myers and Queenie Dancy.
Gloria is survived by her husband of 50 years, Johnny Preston Martin, of the home; two sons, Daryl P. Martin and wife Kristen, and Howard D. Martin and wife Julie; four grandchildren, Lily Martin, John Martin, Sarah Martin and James Martin, all of Statesville; a brother-in-law, David Martin and wife Joyce of Statesville; three sisters-in-law, Brenda Martin of Statesville, Rose Marie Dancy of Charlotte, and Pauline Dancy of Mt. City, Tenn.; and a number of nieces and nephews.
A funeral service was held on Tuesday, December 10, at South River Baptist Church with the Dr. Chris Thompson and Rev William Wease officiating. Burial followed in the church cemetery.
In lieu of flowers memorials may be made to South River Baptist Church Cemetery Fund, 2659 S Chipley Ford Road, Statesville, NC 28625.
Online condolences may be made to the family at www.troutmanfuneralhome.com.
Troutman Funeral Home is serving the family of Mrs. Gloria Dancy Martin.