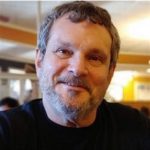 Michael David Bragg Jr., 53, died Monday, November 18, 2019, at Rowan Regional Medical Center. He was born on January 28, 1966, in Greenbrier County, W.Va., to Michael David Bragg Sr. and the late Barbara Ann Hall Bragg.
Michael had been employed by Freightliner for many years. He loved riding his motorcycle, fixing things and helping others, but most of all he loved his family and spending time with them.
In addition to his father, survivors include his wife, Pamila Kessler Bragg; two sons, David Bragg (Tonya), and Dillon Bragg; a daughter; Tara Bragg; three grandchildren, Brison Bragg, Wyatt Bragg and Noah Bragg, all of Cleveland, N.C.; and a sister, Melissa Russnak (Brian) of Stony Point.
A Celebration of Life Service will be held Tuesday, November 26, 2019, at 6 p.m. at the Nicholson Funeral Home Chapel with Brother Steve Perry officiating. The family will visit with friends following the service.
The family requests that no flowers be sent, but that memorials be made to his grandchildren through a GoFundMe Bragg Babies account. Money may also be given directly to the family for this.
Fond memories and condolences may be left at www.nicholsonfunerals.com.
Nicholson Funeral Home is serving the Bragg family.