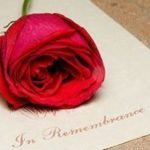 Ms. Shelia Donetta Summers, affectionately called "Mote," was the daughter of Charles Summers and the late Lizzie VeHester Daniels Summers Wilson. She was born in Iredell County on April 9, 1963. She peacefully entered into eternal rest on Saturday, November 2, 2019, at Iredell Memorial Hospital following an extended illness.
She attended the Iredell County Schools and was a clerk and cook at the Quick Shop Convenience Store. At one time, she attended St. Joseph Baptist Church.
In addition to her mother, she was preceded in death by one son, Kelly Summers, and a brother, Jeffrey Wayne Daniels.
In addition to her father, Charles Summers, she leaves to cherish the memory of her life four sons, Steven Summers, Fredrick (Melissa) Summers and Patrick Summers, all of Statesville, and Kevin Daniels of Statesville; two brothers, James Summers and Thomas Summers, both of Statesville; three sisters, Pamela F. Daniels and Gwendolyn Kay Dobbins, both of Statesville, and Barbara Brown of Mooresville; five aunts, Edith Stevenson, Eda Stevenson, Kathy (Rev. Glenn) Millsaps, Gwen Summers and Ruthie Ann (Gilbert) Redmon, all of Statesville; three uncles, Thomas "Buck" Summers and Joe Lewis Daniels, both of Statesville, and Larry (Geneva) Summers of Stony Point; sixteen grandchildren; one great-grandchild; and a host of nieces, nephews, cousins, other relatives and dear friends.
Celebration of Life Services will be conducted Saturday, November 9, 2019, at 3 p.m. at The Mary B. Bigham Memorial Chapel of Rutledge and Bigham Funeral Home. Elder Christopher E. Daniels will officiate and Missionary Audrey Baker will eulogize. Burial will follow in the Belmont.
Ms. Summers will remain at Rutledge and Bigham Funeral Home where members of the family will receive friends from 2 until 3 p.m.
Rutledge and Bigham Funeral Home is serving the family of Ms. Shelia Summers.