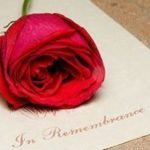 Tamara Owen Brotherton, 51, of Mooresville, N.C., passed away on Thursday, December 12, 2019, at her home. She was born April 6, 1968, in Pullman, Wash., to Delores Pond Gibson and the late Michael Owen.
Tamara enjoyed cooking, reading, crocheting, drawing, taking walks, music and horses. She also enjoyed working in her garden and spending time at the beach. Tamara loved spending time with her grandchildren.
She is survived by daughters, Tara Westmoreland and Kristin Stephens; brothers, Johnnie Boyd (Michele), Michael Boyd (Lorri) and Darren Boyd (Paula); sister, Cindy Reinach; and grandchildren, Keon Westmoreland and Zelda Stephens.
All services will be private.
Cavin-Cook Funeral Home and Crematory of Mooresville is serving the Brotherton family. Condolences may be made to the family at www.cavin-cook.com.