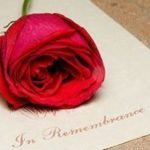 Wayne Roosevelt Wright, 91, of Harmony, N.C., returned to his Heavenly Father November 21, 2019. He was born December 11, 1927, in Wilkes County to the late Hobart Vance Wright and Nellie Viola Marlow Wright.
Also preceding him in death were three brothers, Warren Hobart Wright, Guy Daniel Wright and Walton Reid Wright; two sisters, Nellie Viola Wright Ball and June Delores Wright Branch; and his first wife, Edna Minton Wright.
He is survived by his wife of 41 years, Judith W. Wright; three sons, Wayne Ronald Wright (Suzanne) of Leesburg, Fla,, Gary Micah Wright of Harmony, and Terry Curtis Wright (Jackie) of North Wilkesboro, N.C.; four grandsons and two great-grandsons.
He served his country honorably in the Merchant Marines during 1951.
He was an active member of the Church of Jesus Christ of Latter-Day Saints. Among the many callings in the Church, he served as president of the Wilkes Branch during the 1950s. He later served as Young Men's President and then worked in the Genealogy Library in the Statesville Ward. He was a carpenter by trade and built many homes in Wilkes County, Forsyth County, and Iredell County. He owned and managed a motel at Myrtle Beach, S.C., during the early 1960s. After moving to Winston-Salem, N.C., he met and married Judith Marian Wolff on March 18, 1978. His hobby was gardening. He took this very seriously and always grew enough for his family and several other friends.
The family will receive friends Tuesday, November 26, 2019, from 12 to 1 p.m. at The Church of Latter Day Saints in Statesville with the funeral service beginning at 1 p.m. with Bishop Ray Ruppe officiating. Burial will be held at the Latter Day Saints Cemetery in Wilkesboro, N.C.
In lieu of flowers, the family asks that a donation be made to the Gordon Hospice House, 2341 Simonton Road, Statesville, NC 28625.
Bunch-Johnson Funeral Home is honored to be serving the Wright family.