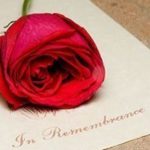 Amy Jean Cox Cook, 84, of Union Grove, N.C., died February 4, 2020, at Gordon Hospice House in Statesville, N.C.
Amy was born August 2, 1935, in Bland County, Va., the daughter of the late William and Mary Jane (Harner) Cox. She was also preceded in death by four sisters and five brothers.
She attended High School in Virginia and worked as a head cook for a preschool. Amy was a former member of the West Virginia Woman's Club.
Survivors include her two daughters, Tamara "Tammy" Williams of Bluefield, Va., and Crystal Cook Marshall of Union Grove, N.C., along with three grandchildren and three great grandchildren.
A memorial service will be held at a later date by the family.
In lieu of flowers memorials may be sent to The Liver Foundation.
Reavis Funeral Home of Statesville, N.C., is honored to serve the family.