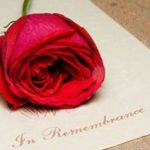 Infant Azaree Jarai Jones-Chambers was stillborn on Sunday, November 29, 2020, at Forsyth Hospital in Winston-Salem, N.C. She was the daughter of Gregory Jabrel Chambers and Ayona Monya Jones.
In addition to her parents, she is survived by three siblings, Alijah Jones, Alaya Jones and Aadyn Jones, all of the home; her maternal grandparents, Christophia Jones and Farrel Garner, both of Statesville; her paternal grandparents, Stephen Gillespie and Anissa Chambers; her maternal great grandparents, Chris and Della Frazier and Monica Garner and Edward Lackey, all of Statesville; her paternal great grandparents, Lilliam Stevenson and Ransom Gillespie.
Graveside Services will be held on Thursday, December 3, 2020, at Belmont Cemetery. Minister Tosha Lattimore will officiate and burial will follow.
Visit the Book of Memories for Azaree at www.rutledgeandbigham.com. Rutledge and Bigham Funeral Home is serving the Jones-Chambers families.