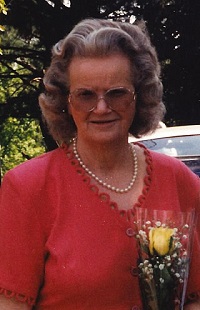 Barbara Anne Simmons Elledge, 78 of Mocksville, N.C., and formerly of Statesville, N.C., passed away Monday, April 27, 2020, at Pruitt Health in Elkin, N.C. She was born on Tuesday, July 22, 1941, in Surry County.
She was the daughter of the late Hilary Dallas Simmons and Mamie Draughn Simmons. She was a devoted Christian and member of Liberty Baptist Church. She was a devoted wife, mother, grandmother, and was a volunteer Girl Scout Leader for seven years.
In addition to her parents, Barbara was preceded in death by, her husband, Richard Rom Elledge; two brothers, William Henry and J.T. Simmons, two sisters, Linda Pauline Blevins and Kay Frances Hall; one great nephew, Nathan Billings; and one niece, Alana Blevins Hedrick.
Barbara is survived by, one daughter, Angela Elledge Gillum; two brothers, Alfred Simmons (Velda), of Jonesville, N.C., and Wade Simmons (Ruby) of King, N.C.; two grandchildren, Corbin Austin Elledge and Hunter Chase Elledge; one special niece, Linda Simmons Cockerham (Jay), and her son, Michael Simmons, who has taken care of her for the last three years; and many nieces, nephews, and two special friends, Flossie Bustle and Ruth Gaither.
The Graveside Service will be conducted at 2 p.m. on Wednesday, April 29, 2020, at Liberty Baptist Church Cemetery, 2430 Wilkesboro Highway, Statesville, NC 28625. The Rev. Roger Holland and Rev. Mike Burchette will officiate. The body will lie in state from 1 to 2 p.m. prior to the service at the church. There will be no formal visitation.
Chapman Funeral Home is serving the family.