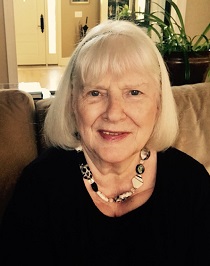 Betty Bickett Edwards, 87, formerly of Statesville, N.C., passed away, Monday, November 9, 2020.
Mrs. Edwards was born December 22, 1932, in Ohio County, Ky., and was the daughter of the late Hugh Leo Bickett and Mabel Rearden Bickett. She was a graduate of Beechmont High School in Hawesville, Ky., and on August 2, 1952, she married the late Donald Lee Edwards, who passed away on May 29, 1997.
She is survived by her daughter, Mitzi Lieberman of Huntersville; her grandson, Maxwell Lieberman of Huntersville; two sisters, Ruby Taylor (Doug) and Mary Rumage (Bob); and one brother, Joseph Bickett (Kathy). She was preceded in death by her son, Roger Lee Edwards.
Graveside funeral services will be held at 11 a.m. on Saturday, November 14, 2020, at Oakwood Cemetery in Statesville, N.C. The family will visit with friends following the service.
Troutman Funeral Home is serving the family.