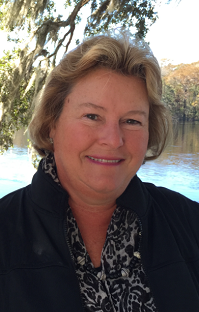 Patricia "Pat" Pendleton Wagner of Statesville passed away on November 8, 2020.
Pat was devoted to her family. Her greatest joy came from spending time with her family and taking care of them. Pat married John "Mark" Marcus Wagner, the love of her life, on April 21, 2007. Together they showed their children true and unconditional love.
Pat graduated from Statesville High School in 1972. She left Statesville for a number of years, but returned to Statesville in the early 1990s to join her brother Tony at Travel Associates, a travel agency her mother, Dot Pendleton, opened years earlier. Pat later worked as a travel agent at Mann Travel on Broad Street in Statesville, where she and her fellow travel agents and friends nicknamed themselves "The Broads on Broad."
Pat had a passion for travel. She worked as a travel agent for over 30 years. She traveled near and far. There was no destination that she did not want to see. Egypt, India, Africa, and China were among the more exotic locations she traveled to. While Pat loved a trip, she also loved a vacation on a beach, some more remote than others. She visited many tropical islands by air and by sea.
Pat's other love, and perhaps more importantly to her than travel, was her love of animals. When Pat and Mark married, one of the biggest challenges was finding a house on the golf course for Mark and a house with enough land for Pat's dogs. The number of dogs only grew. Pat could not pass up a stray or turn down a foster. Her dogs benefited most from her retirement.
Pat was preceded in death by her mother, Dorothy "Dot" Pendleton, whom she shared an extremely close relationship with and whom she could easily be mistaken for.
Pat is survived by her husband, John "Mark" Marcus Wagner; her children, Christina Clodfelter Haire (Ed) of Mocksville/Statesville and Tyler Clodfelter of Statesville, her father, Andrew "Andy" Lewis Pendleton; and her brothers, Tony Pendleton of Statesville and George Pendleton (Tamera) of Franklin, Tenn. She is also survived by her two stepchildren, Jennifer Wagner Griggs (Richard) and Mary Carol Wagner; grandchildren, Grayson and Stuart Griggs; step-grandchildren, Lillian ("Lilli") and George Haire; and nieces and nephews, Madison, Tate, and Georgia Pendleton and Brandon Pendleton and CJ Young.
Importantly and cannot be forgotten are Pat's beloved dogs, Bella, Chase London, and Tyke.
In lieu of flowers, the family request donations be made to Lake Norman Humane (formerly Friends of the Animals) located at 2106 Charlotte Highway, Mooresville, NC 28117 or Broad Street United Methodist Church Foundation Fund located at 315 West Broad Street, Statesville, NC 28677.
A graveside service and burial will be held at 2 p.m. on Saturday, November 14, 2020, at Oakwood Cemetery. The family will visit with friends following the service.
Troutman Funeral Home is serving the family.