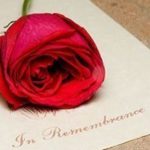 Billy Monroe Rumple, infant son of Ethan Graham Rumple and Shanna Wallace Rumple, of Statesville, N.C., passed away on Thursday, May 14, 2020, at the Levine's Children Hospital in Charlotte. He was named after his maternal grandfather, Ralph Monroe Wallace, and his late paternal great grandfather, Billy Rowe.
He is survived by his maternal grandparents, Ralph and Tracy Wallace of Cleveland; paternal grandparents, Jimmy and Joyce Rumple of Statesville; uncle, Justin Wallace (Sasha) of Cleveland; aunt, Kate Rumple of Statesville; cousin, Hudson Wallace of Cleveland; great grandmother, Beverly Montgomery of Troutman; and several great aunts and uncles as well as cousins.
Graveside funeral services will be held at 11 a.m. on Monday, May 18, 2020, at St. Martin's Cemetery with Rev. David Troutman officiating.
Online condolences may be made to the family at www.troutmanfuneralhome.com.
Troutman Funeral Home is serving the family.