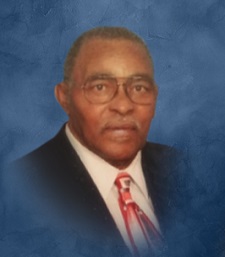 Mr. Bobby Grimes was born in Statesville, N.C., on October 22, 1931, and was the son of the late Grover Grimes and Carrie Sherrill Grimes. He transitioned from life at Maple Leaf Health Care on Friday, April 3, 2020.
Known as "Pop" by family and friends, he was educated in the Statesville School System. He was employed and retired from L. Gordon's Iron and Metal as a crane operator. In addition to his late wife, Virginia T. Grimes, he was preceded in death by his daughter, Sudie M. Grimes; a son, Lonnie W. Grimes; brothers, Bill (Lucille) Grimes and Jimmy Murdock; a sister, Maggie (Charlie A.) Parker; a granddaughter, Latoya Stovall; and a sister, Helen Isom.
Bobby leaves to remember and celebrate the blessing of his life, two sons, Ronnie (Ethel) Grimes and Donnie Grimes Sr., both of Statesville; two daughters, Barbara Gray and Ellen (Charlie) Scott, both of Statesville; two brothers, Jay Lynn (Geraldine) Grimes of Statesville and Joe (Brenda) Grimes of Florence, S.C.; one sister, Dorothy (Caldwell) Sturghill of Statesville; eleven grandchildren, twenty-eight great grandchildren, and a host of nieces, nephews, cousins, other relatives, church family, neighbors and dear friends.
Celebration of Life Services will be conducted Friday, April 10, 2020, at 11 a.m. at Rutledge and Bigham Funeral Home. Reverend Winfred Griffin will officiate with Ashley Stovall eulogizing. Burial will follow in the Clark's Chapel Baptist Church Cemetery.
There will be no visitation; however, there will be general public viewing.
Unfortunately, with the COVID-19 crisis, Rutledge and Bigham Funeral Home, along with other funeral homes across the country, has been issued a mandate to limit the number of family and/or friends at funeral services. You can only enter the funeral with a funeral pass, which will be given to the family.
Rutledge & Bigham Funeral Home is serving the family.