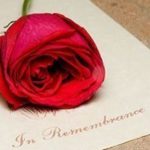 Mrs. Vera S. James, 87, of 392 Mt. Bethel Road, Harmony, N.C., passed away at her home on Tuesday, April 7, 2020.
She was married to Harold Thimothy James for over 64 years, until his death in 2015.
Celebration of Life Services will be conducted Saturday, April 11, 2020, at 1 p.m. at Rutledge and Bigham Funeral Home.
There will be no public visitation. Unfortunately, with the COVID-19 crisis, Rutledge and Bigham Funeral Home, along with other funeral homes across the country, has been issued a mandate to limit the number of family and/or friends at funeral services. You can only enter the funeral with a funeral pass, which will be given to the family.
Rutledge & Bigham Funeral Home is serving the family.