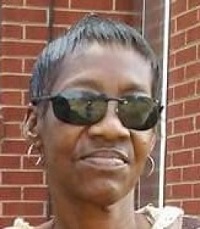 Ms. Bonnie Gaye Hayes, 60, of 278 Polk Street, Taylorsville, N.C., passed away at Catawba Valley Medical Center in Hickory, N.C., on Friday, August 14, 2020, following an extended illness. She was born in Alexander County, N.C., on June 19, 1960, and was the daughter of the late Shuford Millsaps and Martha Ann Hayes.
She attended Central Junior High School in Taylorsville, N.C., and at one time was employed in the furniture industry as an assembler. She was a loving mother, grandmother, sister and friend, and she loved to walk and spend time with her family. In addition to her parents, she was preceded in death by a brother, Dennis Hayes.
She leaves to cherish the memory of her life her children, Cynthia Dianne Cardona-Gomes of Taylorsville, N.C., and Serena Deshon Watson and Sylvester Lamarr Waston, both of Cleveland, N.C.; five brothers, Darren (Latrenda) Hayes of Taylorsville, Eric (Dominica) Hayes of Virginia Beach, Va., and Jerome Millsaps, Paulette Millsaps and Robert Lee Millsaps, all of Winston-Salem, N.C.; three sisters, Cynthia Agudelo of Taylorsville, and Carol Ann Lackey and Dorothy Whittenton, both of Wilkesboro, N.C.; an aunt, Marie Free of Hickory; and a host of grandchildren, great grandchildren, nieces, nephews, cousins, other relatives and friends.
Celebration of Life Services will be conducted Saturday, August 22, 2020, at Rutledge and Bigham Funeral Home at 1 p.m.
There will be no public visitation. Unfortunately, with the COVID-19 pandemic, Rutledge and Bigham Funeral Home, along with other funeral homes across the country, has been issued a mandate to limit the number of family and/or friends at funeral services. You can only enter the funeral with a funeral pass, which will be given to the family.
Visit the Book of Memories for Ms. Hayes at www.rutledgeandbigham.com. Rutledge and Bigham Funeral Home is serving the Hayes Family.