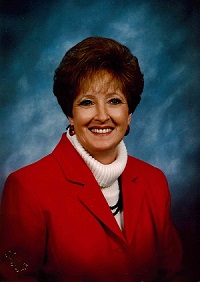 Brenda Little Woodfin, 72, of Little Farm Road, Statesville, N.C., passed away on Wednesday, February 5, 2020, at Gordon Hospice House. Born November 16, 1947, in Iredell County, she was a daughter of the late Mack Little and Zelda Hefner Little.
Brenda retired from the Iredell County School System. She was a member of Monticello United Methodist Church. She loved playing Solitaire, doing seek-a-word puzzles and watching Lifetime movies.
In addition to her parents, she was also preceded in death by her husband, Tommy C. Woodfin; son, Joseph Patrick Clendenin; and three sisters, Barbara Keller (Tommy), Carol Brown (Melvin) and Patsy Gregory (O.C. Junior).
Those left to cherish her memory are her stepdaughter, D'Anne Woodfin Melvin (Dan), and four grandchildren, Noah Clendenin, Tyler Melvin, Courtney Melvin, and Sarah Melvin; sister, Judy Stikeleather (Thad); and numerous nieces and nephews.
The family will receive friends on Sunday, February 9, 2020, from 2 to 3 p.m. at Monticello United Methodist Church. A memorial service will be held at 3 p.m. with the Rev. Amy Spivey officiating.
In lieu of flowers, memorial donations may be made to Monticello United Methodist Church or Gordon Hospice House.