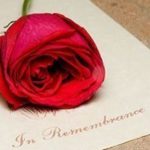 Chaplain John A. Baxter, LCDR USNR, departed this earthly life to report for duty with Jesus Christ on May 28, 2020.
During his 92 years (almost 93), he honorably served God and Country. His Naval military service started when he was 17 years old, with written permission from his parents, Arthur and Marguerite Baxter.
John's discharge document shows the following military decorations: World War II Victory Medal, National Defense Services Medal (Korean conflict), Vietnam Campaign Medal and Vietnam Service Medal.
He served two tours in Vietnam, one as Chaplain for the Marine Corps in Chu Lai (AmTracs and Medical Battalion) and finally as Chaplain on the USS Camden supply ship.
John and Joan, his loving wife of 63 years, built a beautiful family of three boys, Kenneth, Scott and Sean. Over the years the entire family migrated to North Carolina and have lived within an hour of Mooresville, for the past 17 years.
John graduated from Princeton Theological Seminary and shepherded various Presbyterian Churches in Lancing, Tenn.; Lordsburg, N.M.; Turn-of-River, Stamford, Conn.; Spring Valley, Calif.; La Mirada, Calif.; Andover, N.Y.; and Pitman, N.J.
During his time in Pitman, N.J., he was director of Habitat for Humanity and worked alongside volunteers building houses. Upon retiring from the Pitman church, John and Joan relocated to Lexington, Va., and joined a group of retired ministers who "supply-preached" at small churches in the Shenandoah Presbytery.
During his life, John was a curious and lifelong learner. As an enthusiastic Boy Scout, he earned the Eagle Scout designation. He loved music and in high school he played the trumpet, an instrument he still owned when he retired.
John and Joan lived in Southern California for more than 15 years. As the smog and environment got worse, they worried about their children's future and started looking for some land that could become a self-sustaining family farm.
They eventually bought land in the Southern Tier of New York near the Town of Andover. They christened the property "Celebration Farm," and it grew to become a learning center for Christian youths and anyone that wanted to celebrate God.
There they established a flock of sheep and added all the typical farm animals, chickens, horses, goat, cats and dogs. Their three boys learned how to solve problems and work with their hands, a trait that John did not shy away from. He built houses and barns, maintained bee hives, built boats and created ceramic art fired in his own hand-built kiln.
John loved to do God's work. By serving the church, John lived what he preached: to love God with all your heart, soul, mind and strength, and love your neighbor as yourself (Luke 10:27, Mark 12:29-31, Matthew 22:37-39). John and Joan met wonderful people through the church, many of whom remained life-long friends.
John was blessed with caring support at home until his departure from this life. The entire family is grateful to many, with special thanks to: Hospice and Palliative Care of Iredell County, Adriana Vermillion and Scott Baxter for 24/7 caretaking, Home Instead Caregivers and Reverend Susan Harrison for being God's Shepherd to this Shepherd.
In lieu of flowers you may contribute to: Hospice & Palliative Care of Iredell County, 2347 Simonton Road, Statesville, NC 28625
The family will hold a virtual memorial service at a future date and time which will be listed here with details on how to view it. The service will be a live-feed through YouTube and/or Zoom.
Cavin-Cook Funeral Home, Mooresville, is serving the family.