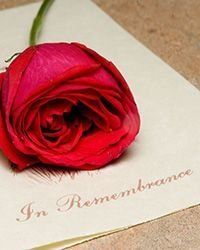 Christopher Edward Stigall, 32 of Statesville, N.C., went to be with the Lord on April 27, 2020. Christopher was born in Cuyahoga County to Gary Edward Stigall and Sandra Lee Berry Massey. He enjoyed his art, including drawing tattoos, reading, music, and poetry.
He was preceded in death by is stepdad, Brian Massey.
He leaves behind his father, Gary Edward Stigall; mother, Sandra Lee Massey;hree children, Kahlan, Jenson, and Edward; brothers, Kenneth Stigall (Jeana) of Marysville, Ohio, and Craig Bowers, of Tennessee; sisters, Kendra Massey, and Kayla Massey Randen (Austin), of Tennessee.
There will be a visitation on Saturday, May 2, 2020, with a service to follow.
Reavis Funeral Home of Statesville will be serving the family.