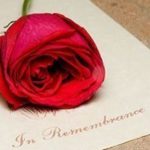 Cindy Hixon Wilson, 59, of Hiddenite, N.C., passed away on Wednesday, February 5, 2020, at the home of her sister, Janice Gillentine. She was born on Sunday, October 2, 1960, in Mecklenburg County to the late Harry Elsworth Hixon Jr. and Della Shelton Hixon.
In addition to her parents, Cindy was preceded in death by her husband, Ronald Eugene Wilson; one daughter, Jennifer Rose Hixon; and one brother, Otis Hixon.
Cindy is survived by two daughters, Elizabeth Champion Johnson (Rodney) of Belmont and Mary Ellen Simpson (Ronnie) of Gastonia; one brother, Harry Hixon Jr. (Char); seven grandchildren, Tyler, Kaleb, Samantha, River, Cryton, Della and Morgan.
A private Memorial Service will be held at a later date.
In lieu of flowers, the family requests that donations be made in Cindy's name to Chapman Funeral Home, 158 Stony Point School Road, Stony Point, NC 28678 to assist with expenses.