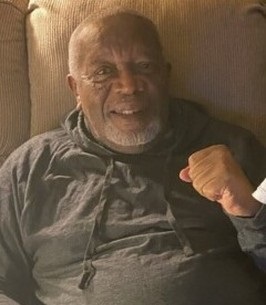 Mr. Robert Lee Rankin, 80, of Charlotte, N.C., passed away Tuesday, February 4, 2020, at Carolinas Medical Center. He was born in Alexander County on July 8, 1939, and was the son of the late Naomi Rankin Stinson.
He received his education in the Happy Plains High School and was a graduate of Winston-Salem State University with a degree in Elementary Education and Music. He taught elementary education in the Iredell County Schools. He served with the United States Army and was honorably discharged. Prior to his retirement in 1971, he was employed by the City of Charlotte.
He was united in marriage to Janet Kent Rankin of the home; one son, Robert Rankin Jr. of Charlotte; one daughter, Libra El-Bey of Charlotte; sisters-in-law, Barbara Cochran, Linda (Richard) Birden and Diane Bryan; two grandchildren, Anastasia El-Bey and Aja El-Bey; one great grandchild, Aydan El-Bey; and a host of nieces, nephews, cousins, other relatives, Beryl Carlton and dear friends.
A golden heart stopped beating, hard working hands at rest,
It broke our hearts to see you go; God only takes the best.
They say that memories are golden, well maybe that is true,
But we never wanted memories, we only wanted you.
Your life was love and labor, your love for your family true,
You did your best for all of us, we will always remember you.
We sat beside your bedside, our hearts were crushed and sore.
We did our duty to the end, 'til we could do no more.
In tears we watched you sinking, we watched you fade away,
And though our hearts were breaking, we knew you could not stay.
Our lips cannot speak how we loved you, our hearts cannot tell what to say, but God only knows how we miss you, in our home that is lonely today.
Submitted with love,
The Family
A Celebration of Life Service will be conducted, Saturday, February 8, 2020, at 1 p.m. at Rutledge and Bigham Funeral Home. Members of the family will receive friends from 12:30 until 1 p.m. at the funeral home. Burial will follow in the Logan Presbyterian Church Cemetery in Scotts with Military Rites.
Family will assemble locally at the home of Teddy and Tonda Millsaps, 425 Ridgeway Avenue, Statesville, at other times.
Visit the Book of Memories for Mr. Rankin at www.rutledgeandbigham.com.
Rutledge and Bigham Mortuary, Statesville is serving the Rankin family.