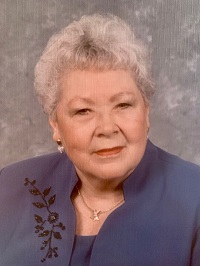 Correne Hughes Todd, 88, of Statesville, N.C., passed away, Saturday, June 27, 2020, at the Gordon Hospice House in Statesville, N.C.
Ms. Todd was born October 23, 1931, in Loris, S.C., and was the daughter of the late John Richardson Hughes and Blanche Tyler Hughes. She was a graduate of Loris High School in South Carolina and operated Correne's Beauty Shop, worked at the Piece Goods Shop and later worked at Hunt Manufacturing.
She is survived by three children, Cheryl Poplin (Irvin) of Statesville, Teri Correne Ketchum (Ron) of Little Rock, Ark., and Robert Todd of Statesville; five grandchildren, Keith Gatton, Heather Gatton, Justin Todd, Ronny Ketchum, and Keriann Ketchum Meeler; five great grandchildren; one sister, Alene Hughes; and one brother, Bill Hughes.
She was preceded in death by four siblings, James Heyward Hughes, Ninaree Barnhill, John Richardson Hughes Jr. and Floyd Hughes.
Memorial services will be held at 2 p.m. on Wednesday, July 1, 2020, in the Troutman Funeral Home Chapel with Rev. Tim Stutts officiating.
Memorials may be made to the Gordon Hospice House, and online condolences may be made to the family at www.troutmanfuneralhome.com.
Troutman Funeral Home is serving the family.