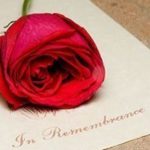 David Brandon Siceloff, 66, of Harmony N.C., passed away on Tuesday, March 31, 2020, at his residence. He is the son of the late Rev. John C. Siceloff, who passed away October 24, 2012, and Lola M. Siceloff, who survives. David was a veteran who served in the United States Army.
In addition to his father, David was preceded in death by a son, Chesley David Siceloff, age 26, who passed away March 31, 2012, and a daughter, Lola Siceloff Hunley, age 37, who passed away March 3, 2016.
In addition to his mother, Lola, David is survived by two brothers and three grandchildren, Angel RoseMary Hunley, Ayriella MaryJo Siceloff, and Abigail LeeAnn Madison.
A Graveside Service will be conducted 2 p.m. on Friday, April 3, 2020, at Calvary Baptist Church Cemetery, in Union Grove. The Rev. Mitch Rash will officiate. There will be no formal Visitation.
Chapman Funeral Home is serving the family.