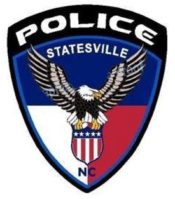 FROM STAFF REPORTS
A Cleveland woman has been arrested and charged with second-degree murder in connection with the death of a 27-year-old man.
Jennifer Jean, 36, of Browns Farm Road was taken into custody on Friday, March 27, following an investigation by the Statesville Police Department.
According to an SPD accident report, Jean was under the influence of drugs or alcohol when she caused a crash at the intersection of Wilson Lee Boulevard and Winston Avenue about 5:51 p.m. on March 12.
Jean was operating a 2008 Hyundai van that crashed into a moped being driven by Tyree Allenec Dalton, police said.
SPD officers reported smelling alcohol inside her vehicle at the crash scene. Jean was initially charged with driving while license revoked.
Dalton was airlifted to Wake Forest Baptist Medical Center with serious injuries. He passed away on March 20 at the hospital.
According to his obituary, Dalton attended Statesville City Schools and was a member of St. Joseph Baptist Church. He was employed by Burger King and Cookout, and his hobbies included photography and rapping.