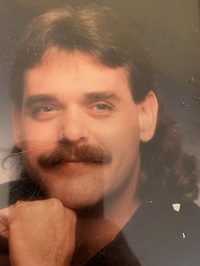 Mr. Dean Fredrick Thorne, 58, of Statesville, N.C., passed away on Wednesday, August 5, 2020, at Iredell Memorial Hospital.
Dean was born November 20, 1961, in Alexander County, N.C., and was the son of the late Charles Thorne and Betty Clair Thorne. He was a graduate of West Iredell High School and served in the U.S. Air Force. In 1994, he married Diana Lin Osborn Thorne, who survives. He was a mechanic for Freightliner Inc.
In addition to his wife, Dean is survived by a step-daughter, Cheryle Hexum of Arizona; and two step-sons, Ron Baugher of Colorado and Brooks Derting of Statesville. He was preceded in death by one step-son, Shawn Baugher.
A private family service will be held at a later date.
Troutman Funeral Home is serving the family of Mr. Dean Thorne.