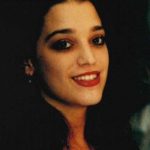 Deborah "Debbie" Ann Schriver, 50, of Mooresville, N.C., passed away on Tuesday, January 7, 2020, at Accordius Health in Mooresville. She was born November 27, 1969, in Waterbury, Conn., to Joseph and Luciana Bettini Schriver.
Debbie was a very kind and helpful young lady. She loved making those around her laugh. She especially enjoyed her furry friends. She was a mail carrier for the US Postal Service.
In addition to her parents, Debbie is survived by a brother, David (Debra) Schriver, and a sister, Lisa (Richard) Sommer.
A memorial service will be held on Sunday, January 12, at 7 p.m. in the Chapel of Cavin-Cook Funeral Home. Visitation for family and friends will be one hour prior to the service from 6 to 7 p.m.
Cavin-Cook Funeral Home and Crematory, Mooresville, is serving the Schriver family. Condolences may be sent to the family at www.cavin-cook.com.