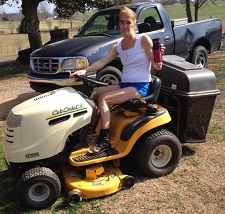 Donna Karyl Wilber Burch, 54 of Statesville, N.C., passed away Tuesday, August 11, 2020. She was born April 16, 1966, in Oneonta, N,Y. Donna was preceded by her father, Donald Wilber, and her close friend, Ginny Jones.
Donna loved her children and almost everyone she came in contact with, but you had to catch her on a good day. Ducks, hummingbirds, crafts, day drinking and getting down and dirty were just a few of her favorite things.
Those left to cherish her memory are her beloved husband of 18 years, Ford Burch of Statesville; son, Cory Tripp, of Oneonta, N.Y.; daughters, Samantha Cole and Cassidy Burch, both of Statesville; mother and step father, Phyllis Smith and Pat Smith of Oneonta, N.Y.; her loving step mother Loretta Wilber of New York; step-sisters, Brenda Palmer, Betsy Dean, and Laurie Eldridge, all of New York; and half-brother, Donald Wilber, of New York.
In lieu of flowers, memorials can be made to Gordon Hospice House of Statesville.
Reavis Funeral Home of Statesville will be serving the family.