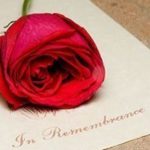 Joyce Lee Sturguss Snipes, 64, of Hickory, N.C., died Monday, August 10, 2020, at Frye Regional Medical Center.
She was born in Rowan County, N.C., on July 21, 1956, to the late James Gantt and Evelyn Sturguss.
Joyce was retired from Walmart as a switchboard operator. She enjoyed being retired, watching old classic horror movies, drawing and music. She was an incredibly determined, extraordinary lady who was a great mom. She loved her sister and her family more than anything.
Those left to cherish her memory are a son, Joshua Snipes and his fiancé, Thomas Vance Goode; son, Daniel Davis (Autumn Smith); a daughter, Anita Parker; two grandchildren, Coby Davis and Tucker Davis; and a sister, Ann Burleson.
A Memorial Service will be held Saturday, August 15, 2020, at 1 p.m. at the Nicholson Funeral Home Chapel. The family will visit with friends following the service.
Memorials may be made to the donor's choice. Online condolences may be lest at www.nicholsonfunerals.com.
Nicholson Funeral Home is serving the family.