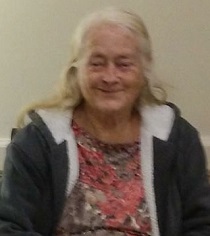 Dorothy Poole Richey, 79, of Statesville N.C., passed away unexpectedly at her residence on Wednesday, March 18, 2020. She was born on Friday, May 3, 1940, in Iredell County the daughter of the late William Lento Poole and Martha Davis Welborn Poole. She was a member of Friendly Chapel Baptist Church.
In addition to her parents, Dorothy was preceded in death by her brother, Vernie Lee Poole; one son, Jackie Poole; and two great grandchildren, Greighson Kilby and Colton Waugh.
Dorothy is survived by her husband, David Plumber Richey; sons, Terry Lynn Poole of Statesville and Timothy Lee Poole (Starr) of Harmony; one daughter, Vernie Twyene Poole of Harmony; one brother, Boyce Poole of Hiddenite; five sisters, Irene Weisner (David) of Hiddenite, Shirley Moore of Statesville, Joyce Welborn of Harmony, Barbara Sue Dunsford (Jessie) of Statesville, and Janie Strickland of Wilkesboro; eight grandchildren; and three great grandchildren.
There are no formal arrangements at this time and will be announced at a later date.
Chapman Funeral Home is serving the family.