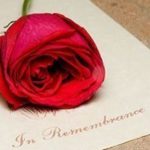 Karen Freeman Grayson, 72, of Mooresville, N.C., passed away on Thursday, March 19, 2020, at her residence.
She was born on October 28, 1947, in Summit, N.J., to the late Walter and Thelma Thompson Freeman. Mrs. Grayson was retired from the West Amwell Township Board of Education.
In addition to her parents, she was preceded in death by her husband, George Grayson.
She is survived by her son, Gregory Grayson; brother-in-law, Douglas Grayson and wife Margaret; and grandchildren, Brian and Margret Grayson.
A service will be held at a later date.
In lieu of flowers, memorials may be made to Wounded Warrior Project, P.O. Box 758516, Topeka, KS 66675-8516.
Cavin-Cook Funeral Home & Crematory, Mooresville, is serving the Grayson family. Condolences may be made to the family at www.cavin-cook.com.