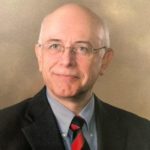 Dr. Phillip R. Goodson, 70, of Statesville, N.C., passed away August 31, 2020, at his home after a courageous battle with recurrent pancreatic cancer.
Dr. G was born and grew up in Lincoln County, N.C. He graduated from the University of North Carolina at Chapel Hill with an undergraduate degree in Chemistry before earning his MD degree from the Bowman Gray School of Medicine of Wake Forest University as a full Reynold's Scholarship recipient. Following his education, he remained at N.C. Baptist Hospital for specialty training in OB/GYN.
Dr. Goodson and his wife moved to Statesville in 1980, where he practiced OB/GYN with Dr. Ray Green until 1989. Dr. Goodson and Dr. Walter Meadors formed a new medical practice in 1989 and later helped to found and joined Piedmont Health Care, a new multispecialty medical group. In 2000, Dr. Goodson limited his specialty to gynecology and gynecologic surgery after delivering over 3,000 babies. He retired from practice in 2016.
He spent much of his retirement time honing his mandolin playing and deriving pleasure from playing music with other amateur musicians around Statesville, Troutman and Mocksville areas.
He is survived by his devoted wife of 48 years, Kitty Goodson of the home; two sons, John Goodson of Boone, N.C., (grandsons, Noah and Isaac); Matthew Goodson of Kyoto, Japan (grandchild Milo); and daughter, Rebecca of Burlington, N.C.
He was very thankful for the care received from Dr. Ruby Grimm, Dr. Amy McLaurin, Dr. Trivedi, Dr. Roger Roark and many others through the years.
Please share memories and condolences with the family.
Nicholson Funeral Home is serving the family.