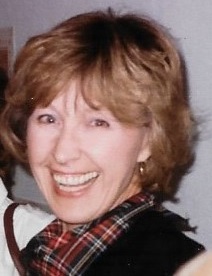 Erika Hayes, 86, of Mooresville, N.C., went to be with our Heavenly Father on Thursday, October 29, 2020.
Erika was born on September 4, 1934, in Berlin, Germany, and was the daughter of the late Herman and Minna Wittkopf. A survivor of a WWII prison camp, Erika immigrated to the United States in 1952. Erika worked at the S&W Cafeteria in Charlotte until she became a wife and mother. Erika loved her family and friends and devoted her life to them. Erika returned to work in the retail industry, spending many years at Spainhours and JC Penney until she retired in 2004.
Left to cherish her memory are Erika's three children, Bobby Hayes, Karen Martin and Mark Hayes (Sarah); three grandchildren, Emily Gunther, Madison Hayes and Zack Hayes; one brother, Werner Wittkopf (Sigrid); and several nieces and nephews.
In addition to her parents, Erika was preceded in death by three brothers, Udo Wittkopf, Benno Wittkopf, and Gunter Wittkopf; and one niece, Claudia Wittkopf.
A celebration of Erika's life will be held 3 p.m. on Sunday, November 1, 2020 at Holy Trinity Lutheran Church.
Online condolences may be made to the family at www.troutmanfuneralhome.com.
Troutman Funeral Home is serving the family.