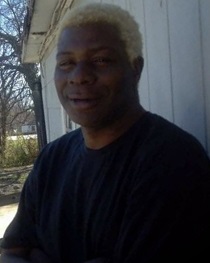 Mr. Toni Swift, affectionately known as "Swift," was born in Iredell County on August 4, 1965. He entered into eternal rest on October 26, 2020. He was the son of the late Jannie Louise Swift Smyre and Johnny Turner.
Toni was also preceded in death by his godfather, Earl Speight; one sister, Darlene Dalton, one brother, Gregory Swift; a grandmother, Ulla Bell Parks Swift; one aunt, Berthene Revels; one great aunt, Lula Mae Griffin; one uncle, Roy Imes; one nephew, Joseph Parsons Jr.; a niece Tey'Honnah Dye; four cousins, Rebecca Wallace, Henrietta Griffin, Freeman Y.G. Wells, and Vince Deshawn Parks; a beloved aunt, Andrea Jordan; one sister-in-law, Elizabeth Booe; one brother-in-law, Early Vince Booe III and a very special friend, Sandy Miller.
Toni attended Iredell County schools and was a member of the Breakfast Crew. He was self-employed, and was also very talented (self taught). He was the "Jack of all trades!" He could do anything but most of all he loved being a mechanic. Toni loved his mom and sister; he missed them tremendously and spoke about them often. He loved his dog (Molly), also Toni loved helping people. He loved having fun with his friends and making unforgettable memories. He had a daily routine that included socializing and spending time with his close friends, the "Breakfast Crew." He loved traveling, karaoke, singing, telling jokes, playing cards, cooking, bowling, drinking, and watching "In the heat of the night! while hanging out with his dear friend "Gin." He just loved simply being "Swift."
Toni is survived by ten brothers, Corey Smyre of the home, Franklin (Keenan) Smyre, John Smyre, Brian Smyre, Roger (Victoria) Smyre, Gary Murdock Sr., Roy (Serena) Smyre, Calvin Smyre, Thomas (Darrius) Swift, and Anthony Smyre; three sisters; Natasha (James) Smyre, Tamika (Marvin) Caldwell, and Regina (Joseph) Parsons; one aunt, Louise (Larry) Imes; two godmothers, Judy Speight and Alice Gillespie; a godson, Terik An'ree Parker; four good friends, Sydney Robotham, Sedrick Turner, Jamie Smyre and Ebony Bailey; a dearest friend, Kevin Mack; a few close friends, Harriet Smyre, Jennifer Jean, Rose Durrett, Sandra Miller, Deshon Stovall, Katrina Peet, Anthony Ikard, Anthony Caldwell and Maurice Cowan; a loving adventurous friend, Tina Clark; and a devoted brother and friend, Pastor Michael Turner; a host of nieces, nephews, great nieces and nephews, great great nieces and nephews, half sisters, brothers, cousins other relatives and acquaintances.
"Thank y'all for giving me flowers while I was here on earth and thank y'all for watering them while I'm gone. 'Til we meet again!" – Swift
A funeral service is scheduled for Wednesday, November 4, 2020, at 4 p.m. at Rutledge and Bigham Mortuary.
Rutledge & Bigham Funeral Mortuary is serving the family.